Re-Posted Aug 17, 2019 by Martin Armstrong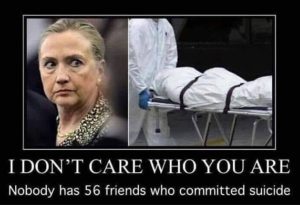 The real test will be if Ghislaine Maxwell ends up mysteriously dead now that she has been at least seen in Los Angeles. Then the talk that Jeffrey Epstein spent hours alone with a mysterious woman pretty woman in lockup according to another attorney who withheld his name, demonstrates how over the top things can get. Nobody gets in to visit someone in those attorney rooms without being an attorney. The attorney telling the post that knows the fact. They must have the legal identification to get the door.
Also, in the unsealed court documents from a 2015 defamation case filed against Epstein's ex-girlfriend, Ghislaine Maxwell, by Virginia Roberts Giuffre, besides accusing Maxwell of recruiting her as a minor to have sex with Epstein, she also said that she met Bill Clinton, and Al Gore at Epstein's Virgin Islands home. She did not accuse them of wrongdoing. Now we even have the father of Global Warming palling around with Epstein. This only confirms my view that there was NO WAY Jeffrey Epstein would stand trial.