Armstrong Economics Blog/Politics Re-Posted Mar 31, 2023 by Martin Armstrong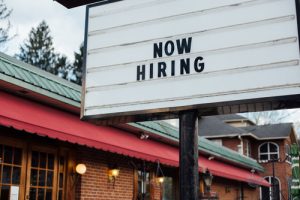 The US government has been on a spending spree over the past few years and there is absolutely no way they can ever pay the bill. Federal spending hit $4.45 trillion in 2019 in the wake of the pandemic, according to the Congressional Budget Office (CBO). That figure hit $6.21 trillion as of the latest report, marking a 40% uptick in four years. What has changed?
This goes far beyond the Ukraine fiasco. While defense spending rose 18% over the past four years, nondefense spending shot up 43% to $941 billion. Spending on Social Security and retirement increased 33% from 2019 to 2023 as the Baby Boomer generation began to exit the workforce. Retirement has become a luxury with the current cost of living and many are opting to continue working rather than retire. Yet, the mentality of hard work paying off is dwindling. The effects of the pandemic can still be felt as the workforce dynamic has changed. The supplemental unemployment income distributed freely during the pandemic has had disastrous consequences.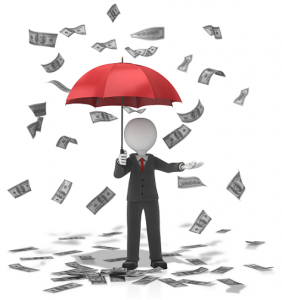 Spending on food stamps has increased by 102% from $63 billion in 2019 to $127 billion in 2023. Welfare support rose 50% as well from $32 billion to $48 billion. Unemployment costs have increased 32% over the past four years, despite the record-low unemployment rate. The US spent $53 billion on educational pandemic aid and $71 billion to help failing PBGC plans. The CBO now foresees a federal budget deficit of $1.4 trillion in 2023, and this number is expected to rise.
Biden's Build Back Better Act pushed for the largest welfare spending in US history. It pays NOT to work in Biden's America. According to the Heritage Foundation:
"Total government spending on the average poor family will rise from $65,200 per year to more than $76,400. When limited private earnings are added to this massive government spending, combined total resources will reach nearly $94,600 per year for the average poor family."
Biden repealed some of the reforms issued by the Clintons to boost reliance on government aid. People who choose not to work are eligible for unconditional cash grants funded by working taxpaying citizens. "Taxpayers would be required to pay larger sums to support welfare recipients, but recipients would have no reciprocal obligations," the Heritage Foundation continued. Those who decide to marry receive less funding. Mothers who have children by multiple fathers receive more funding. Traditional values are punished. Why rely on family when you have the government?
Some states pay six figures to "low-income" families through benefits and subsidiaries. A family earning nearly a quarter million per year could still qualify for ObamaCare subsidies, and in some states, families earning $300,000 annually still qualify. Unemployment benefits plus ObamaCare subsidies for a family of four are equivalent to the national median income in 24 states. Some states offer more than others. In New Jersey, a family of four can receive benefits up to $108,000 even if no one is working.
Welfare was supposed to be a tool to help people during times of need. It should incentivize people to get back to work. Biden is giving your money to foreign countries. He is giving your money to US citizens who chose not to work. This is clearly socialism at play, as it does not pay to work in Biden's crumbling America.