Armstrong Economics Blog/Rule of Law Re-Posted Jun 21, 2021 by Martin Armstrong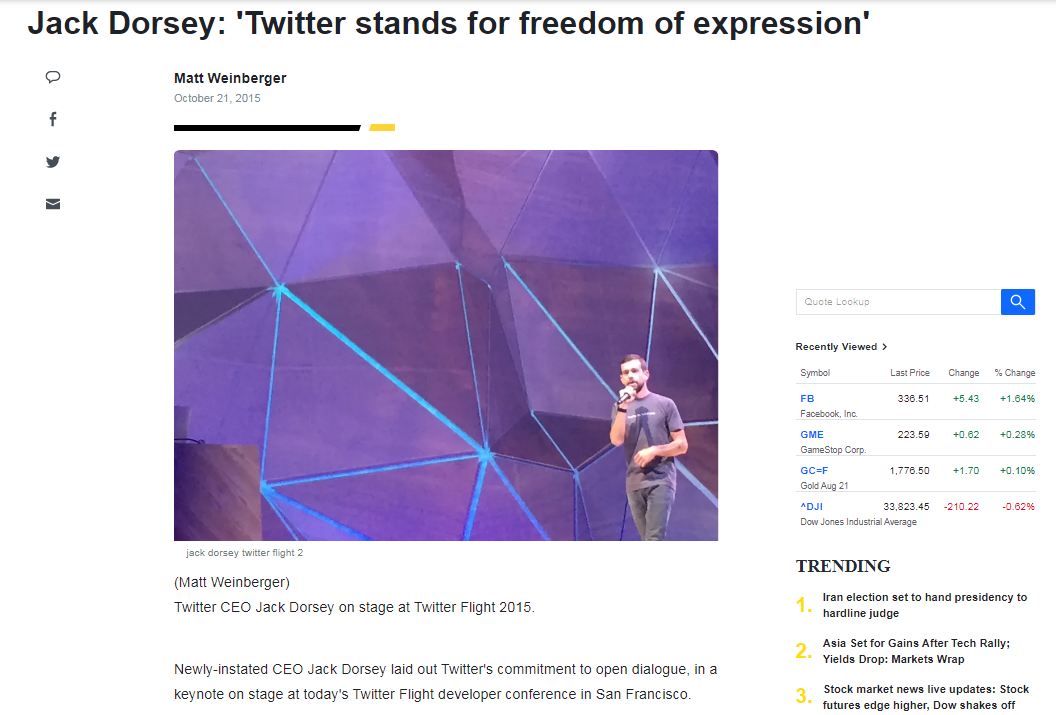 In July 2015, then CEO Dick Costolo departed Twitter, and Jack Dorsey assumed the role of interim CEO. Twitter was created by Jack Dorsey, Noah Glass, Biz Stone, and Evan Williams in March 2006 and launched in July 2006. By 2012, the platform had more than 100 million users. I am surprised that they have not figured out that Dorsey can be personally sued for securities fraud since he marketed Twitter as being the platform for "freedom of expression," whereby he has personally taken charge of the company and did exactly the opposite of what was said when they went public.
If I raised money and said we would invest in BioTech, but then after getting the money I invested in real estate, that would be securities fraud. We cannot count on the SEC to defend the people. They get their marching orders and will never cross paths with someone like Dorsey. Worse still, if you take a public corporation and you flip it around for personal use, that too is actionable. Dorsey is obviously incompetent as a CEO.