Re-Posted May 6, 2020 by Martin Armstrong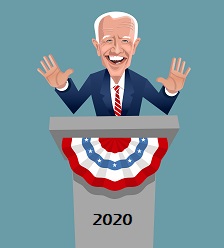 It's often thought that a vice-presidential candidate has little bearing on the election, but many factors make Joe Biden's choice a consequential one, including his pledge to pick a woman. As for voters, a new poll shows they have a clear favorite for the VP slot. And the process is playing out amid the Tara Reade allegations, which have put a burden on many women to defend Biden exactly opposite of the #MeToo movement that the Democrats had supported.
Welcome to the new world where there are so many contradictions or every possible front, that all appearance is out the door. Worst still, Biden has actually shown that this is no longer about even selecting someone qualified to be president given his questionable age. It just has to be a woman. Perhaps with all the body bags around Hillary, he just does not feel comfortable with her being just one, OOPS sorry about that, away from power.