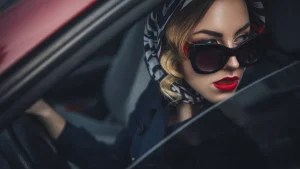 Do your passions include walks on the beach, traveling, and Wilhelm's tank coordinates? Germany is warning both soldiers and politicians to be wary of Russian spies who are using dating apps, namely Tinder, to gather intel. Germany's Military Counterintelligence Service (MAD) told the newspaper Welt am Sonntag that "members of other intelligence services (e.g. Russia) use social media to specifically establish contacts with members of the Bundeswehr."
Germany's Federal Office for the Protection of the Constitution said Russian spy efforts are on par with the Cold War. However, trained young spies are looking to meet all of the men from "unfriendly nations." Before the war began, Australia's counter-espionage agency ASIO reported that spies from foreign nations were on popular dating apps such as Tinder, Hinge, and Bumble. ASIO director-general Mike Burgess claimed that spies were attempting to interfere in Australia's election and said that spying efforts began at the start of the pandemic. "ASIO is also tracking suspicious approaches on dating platforms such as Tinder, Bumble and Hinge. My message for any potential victims on these sites is a familiar one – if it seems too good to be true, it probably is," Burgess stated.
Beautiful women are extremely effective spies and this tactic has been used throughout history. In fact, some of the gadgets used in James Bond films were inspired by the 39 female spies in Britain's Special Operations Executive (SOE) who helped defeat the Axis powers during World War II. "Women are really good at talking to a teenage boy, listening to his problems, using the powers of persuasion and concern and consideration to get them on board [to join the resistance in France]," author and historian Sarah Rose explained.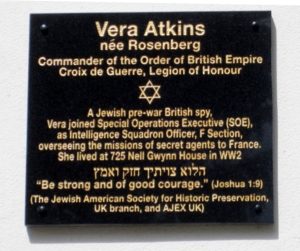 Women excelled in espionage during World War II and there are countless examples of heroic women gathering priceless intel. William Stevenson's "Spymistress: The True Story of the Greatest Female Secret Agent of World War II" discusses the young Romanian woman Vera Atkins who only permitted her story to be published posthumously. Atkins (real surname Rosenberg) met "agent Intrepid," the man who inspired the James Bond stories, in Bucharest when she was only 23. He introduced her to the German ambassador to Romania and she quickly became Churchill's top spy. Atkins even used her charm on William Donovan, the creator of the CIA, and convinced him to push America into the war.
Nearly all countries employ beautiful women for espionage. Unlike the last global war, the internet will make it far easier for these women to complete their missions. Modern wars will be fought with technology and intelligence over brute strength. Human nature never changes, and men will fall victim to their allure.