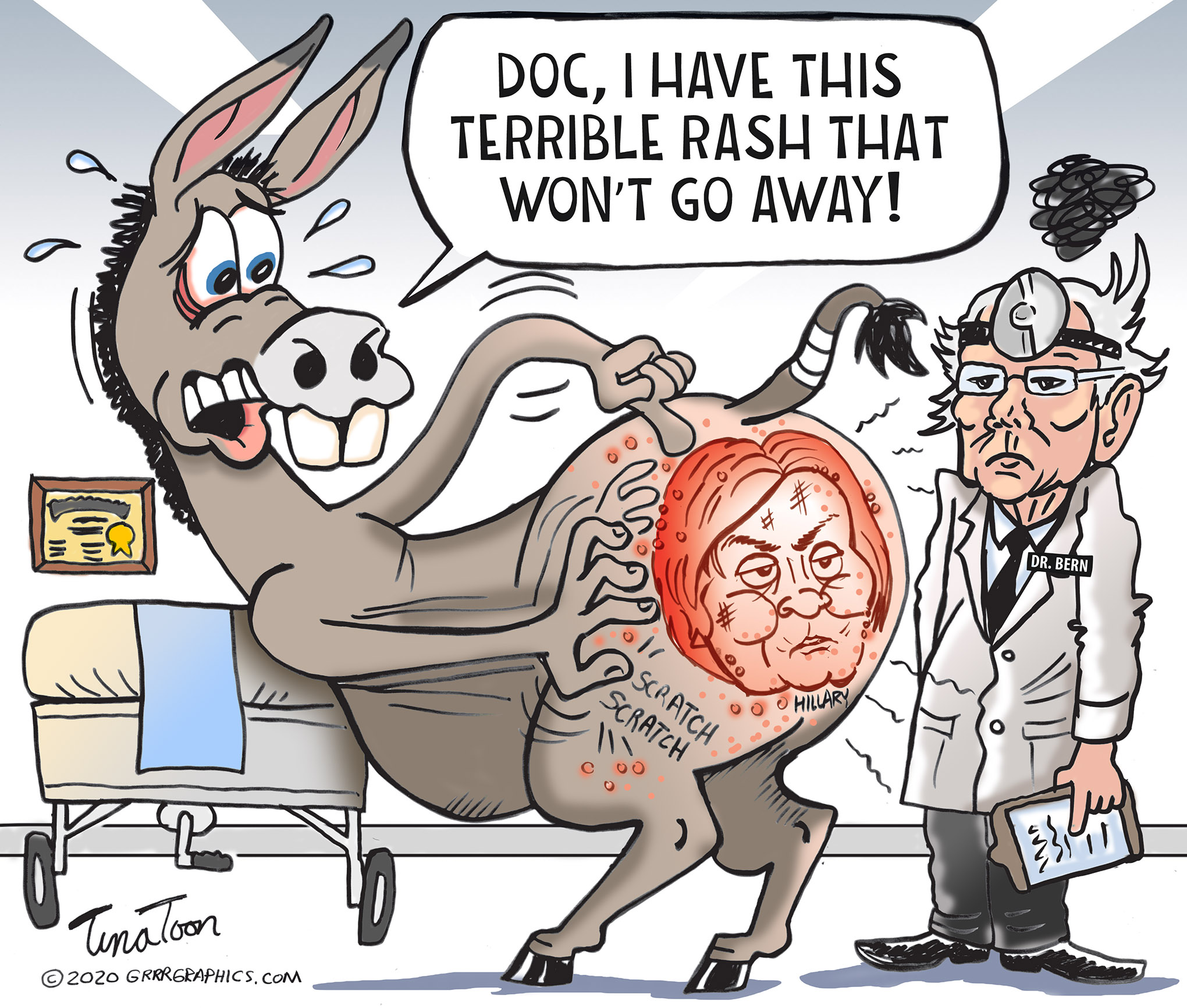 A BAD CASE OF  HILL RASH?
Hillary Clinton is a rash on the body politic. Her job is to inflame and insult as her hypocrisy grows. No matter how much she scratches, her desire to become president still itches.
She's not going away. A sociopath and sadist, she wants to inflict her Deep State disease on all of us, permanently. She lost to Trump and wants us all to pay by means of her omnipresent and insufferable hectoring.
The Democrat Party is not immune. She said Tulsi was a Russian agent and so was Jill Stein. She abhors Bernie, whom she maligned by saying nobody likes him. (Bernie retorted, saying his wife likes him). She says Trump should be retired after calling his supporters 'deplorable.'
There is no cure. There is no anti-Hillary prescription other than prison. LOCK HER UP!
—The GrrrTeam