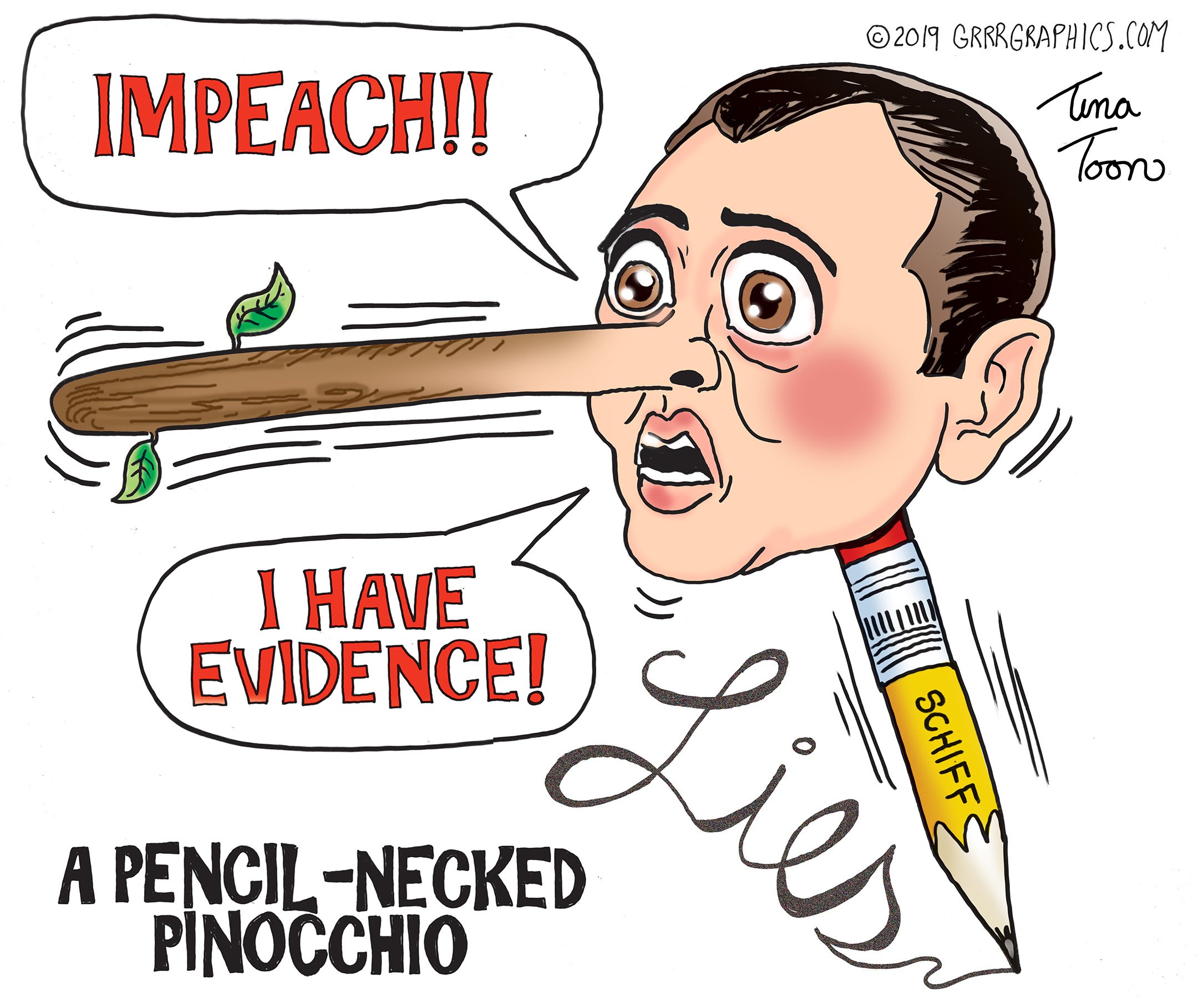 THE NOSE KNOWS
Shifty Schiff: World's Biggest Whopper Teller
Adam Schiff is a lying, pencil-necked Pinocchio who continues to lie about President Trump. With every lie his nose grows longer and his pencil neck gets thinner.
Schiff refuses to accept the reality that the American people elected President Trump in 2016 and that Hillary Clinton, a truly horrible candidate, lost.
By means of constantly repeating innuendo and hearsay in a mass media echo chamber, Schiff seems to think his lies will become reality.
Oh, let us count the many lies of Adam "Shifty" Schiff:
Schiff said he had evidence of Trump colluding with Russia, the findings of the Mueller report proved him wrong.

Schiff repeatedly lied to protect DOJ official Bruce Ohr. Schiff claimed that the courts ere aware the dossier was created by a partisan Christopher Steele and the information was corroborated by the FBI.

Schiff's committee repeatedly leaked false information to media outlets during the Russia probe, causing the media outlets embarrassment when the truth came out.

Schiff read the American people a fake transcript of President Trumps call with the president of Ukraine, which he tried to cover his ass by claiming it was a "parody" and not a lie.

Schiff lied to the American people about his, or his staff's connections with the so-called "whistleblower" before the "whistleblower's" report was filed.
And his lies keep on coming!
Shifty Schiff never met a lie he didn't like.  He should resign before his growing nose of lies tips him over.
Tina