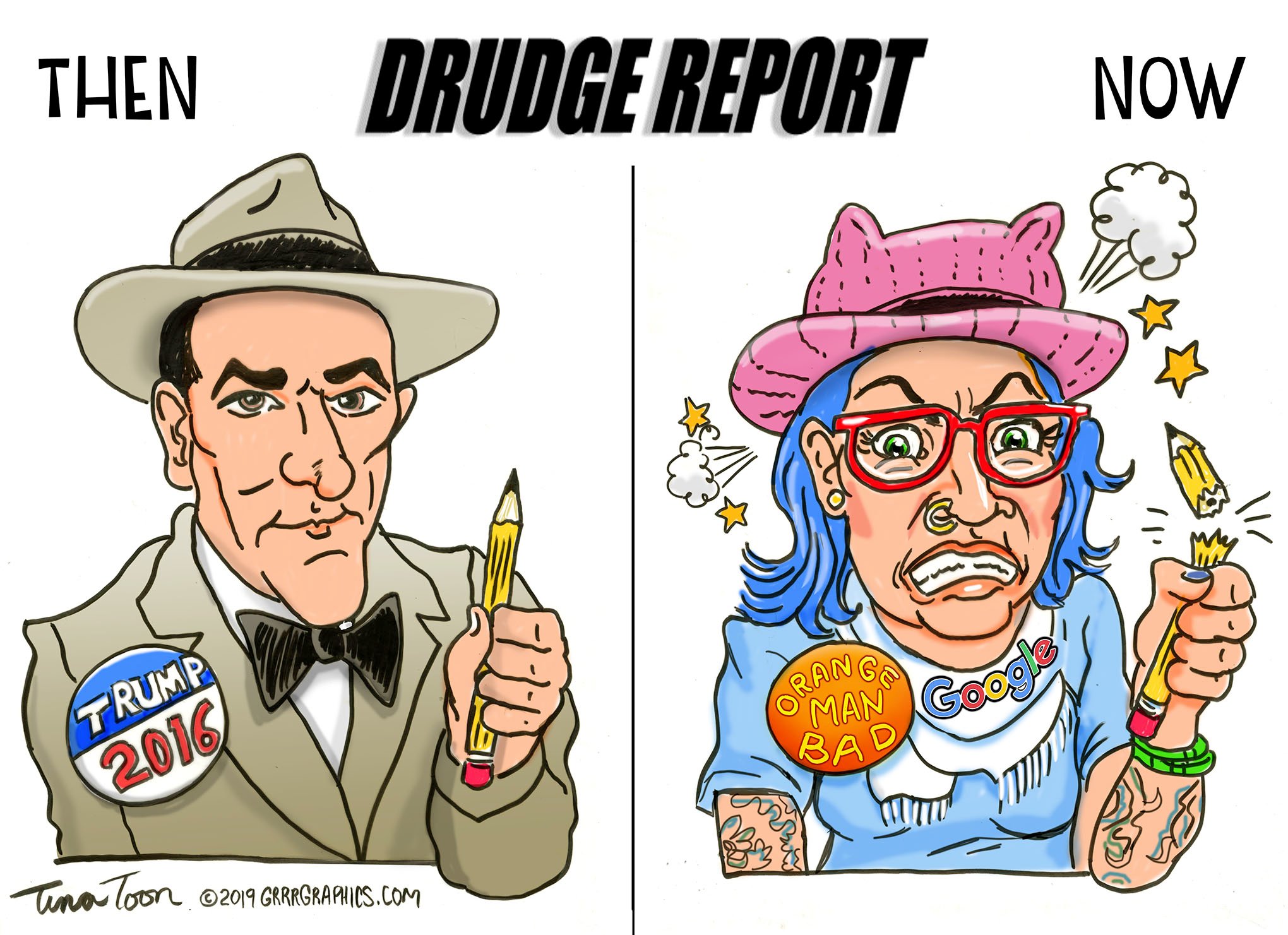 Drudge knows which side his bread is buttered on–the search for more clicks!
We remember when the Drudge Report played up President Trump's successes; he was one of the few sites that did. Since August, the Drudge Report has been pushing one negative Trump story after another on the website.
Has Drudge turned on President Trump just like the opportunist Ann Coulter?
Has Matt Drudge abandoned conservatism?
Everyone is noticing, so the negative stories are not an outlier.
Christmas Gifts From Amazon
Matt Drudge has sold his conservative soul for clicks and money. In August, the Drudge Report dropped its advertising representative of close to 20 years, Intermarkets, in favor of a new and unknown company, Granite Cubed.
Author and political commentator, Jerome Corsi, has repeatedly tweeted about the shift in coverage, saying Drudge has "lost his mind," "turned left," and become a "leftist hack beating [the] impeachment drum."
The reclusive Matt Drudge is a one man box of mystery,  we may never know the whole truth.
Tina