RE-Posted Feb 19, 2019 by Martin Armstrong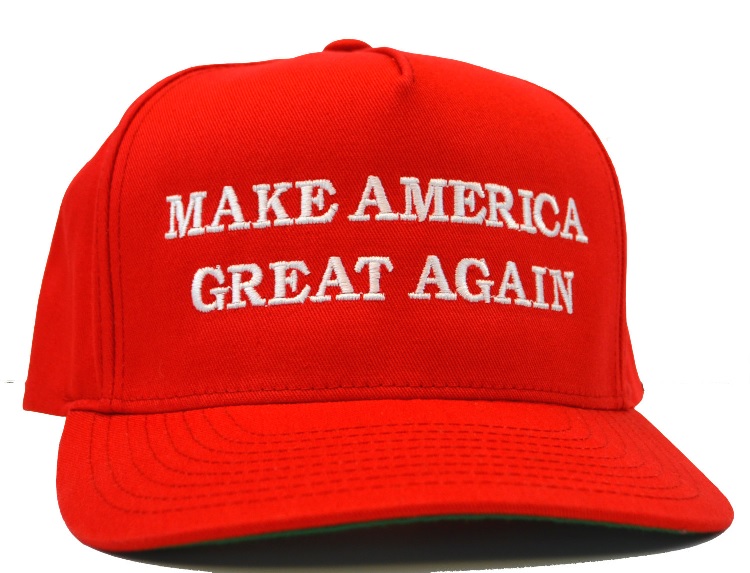 The Make America Great Again was actually a slogan used by Ronald Reagan who became one of the more popular presidents in postwar history. A Tennessee man is in jail after being accused of pulling a gun on a Sam's Club customer Saturday 16th of February because he was wearing one of these hats. The joke used to be if you wanted to commit suicide you just had to confront a cop. Now the cop is being replaced by just a Democrat.
Of course, violence is rising on both sides. The irony is that the left is supposed to be non-violent by their self-proclamation. In South Carolina, a man's car was shot up in a parking lot for having a Trump sticker. In Boston, a woman rammed into a car simply because they had a Trump sticker. In Gig Harbor, a man's car was vandalized also because he had a Trump sticker.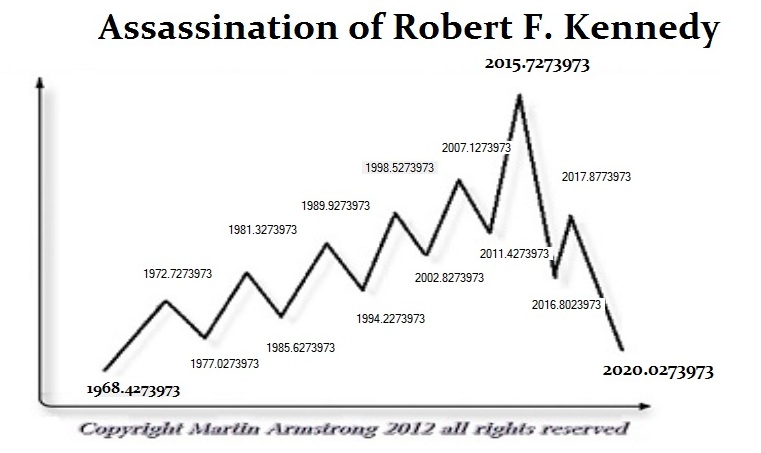 The3 number of incidents are rising dramatically. Unfortunately, our computer is forecast a sharp rise in violence in 2020. On June 5th, 1968, presidential candidate Robert F. Kennedy was mortally wounded shortly after midnight at the Ambassador Hotel in Los Angeles during his presidential campaign. Earlier that evening, the 42-year-old junior senator from New York was declared the winner in the South Dakota and California presidential primaries in the 1968 election. Every aspect we run on our models concerning the 2020 election shows a sharp increase in violence that should rise to what we saw during 1968.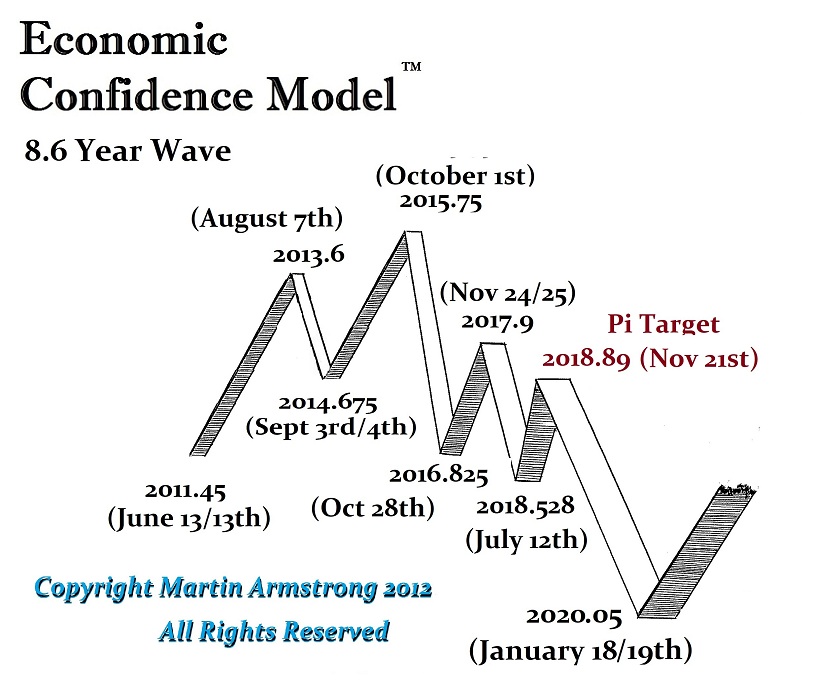 Even the Robert F Kennedy assassination running a 51.6-year wave aligned with the peak in the ECM in 2015. The ECM was 2015.75 and the Kennedy Assassination was due 2015.72 for a peak. No matter what we look at, 2020 is not going to be a quiet year. It appears that all this political obstruction and constant hatred being poured out by the press against Trump will fuel less intelligent people to see him as the Devil incarnate who must be stopped at all costs. This is not going to end nicely and the politics have crossed the line becoming more hate speech with deadly consequences. Neither side will accept the result.
Details are now starting to surface that Empire actor Jussie Smollett not only fabricated a hate hoax crime, but that he actually staged the crime and paid assistants to help him.
Earlier today it was revealed that detectives discovered the two Nigerian brothers questioned by police had purchased the rope found around Smollett's neck at an Ace hardware. The two co-conspirators are now cooperating with police who are investigating.
Adding more likelihood to the attack being staged, Mr. Smollett has hired high-priced defense attorney and former federal prosecutor Michael Monico to defend him.
CHICAGO (CNN) – Two law enforcement sources with knowledge of the investigation told CNN that Chicago Police believe Jussie Smollett paid two men to orchestrate the assault.

The brothers, who were arrested Wednesday, were released without charges Friday after Chicago police cited the discovery of "new evidence." The sources told CNN that the two men are now cooperating fully with law enforcement.
The sources told CNN that there are records that show the two brothers purchased the rope found around Smollett's neck at an Ace Hardware store in Chicago.

Smollett gave his first detailed account of what he says was a hate crime against him, and the aftermath, in an interview with "Good Morning America" that aired Thursday. During the interview he expressed frustration at not being believed. (read more)