RE-Posted Jul 18, 2018 by Martin Armstrong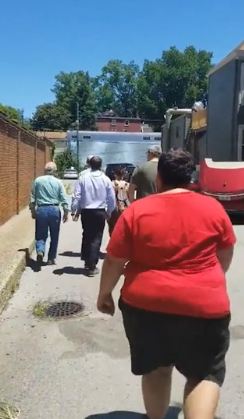 There are groups of Democratic Socialists that are stalking Trump's staff and Republicans. White House Press Secretary Sarah Huckabee Sanders was refused service in the Red Hen Restaurant which is really no different than discriminating against someone because of their race. If it were over race, that action would be criminally prosecuted. Other angry protesters are chasing Republicans demanding only their vision should be applied in society. They pursued Senate Majority Leader Mitch McConnell (R-Ky.) through a restaurant parking lot yelling at him with a mixture of immigration rhetoric and personal insults according to the MSN. They even threaten to camp out at his home.
This is by no means legal. What they are engaging in is harassment. If someone you knew was doing this to you, a judge would issue a restraining order and if they violated it, they would spend some time in jail. Just because someone is a politician or works in government does not give someone permission to act in this manner that would land them in jail in any other context. This is NOT projected by the First Amendment. They have the right to vote or start a blog. They do not have the right to chase people or camp-out at their house until they vote the way you like. That is not how a Democracy or Republic is supposed to function.