Armstrong Economics Blog/Politics Re-Posted Nov 17, 2020 by Martin Armstrong
The strategy of Trump is actually to deny Joe Biden getting 270 votes. This is why he is challenging in Pennsylvania, Georgia, Nevada, Michigan, and Arizona. Stopping Biden from getting 270 out of 538 votes would then send the election into the House. Yes, Pelosi rules there.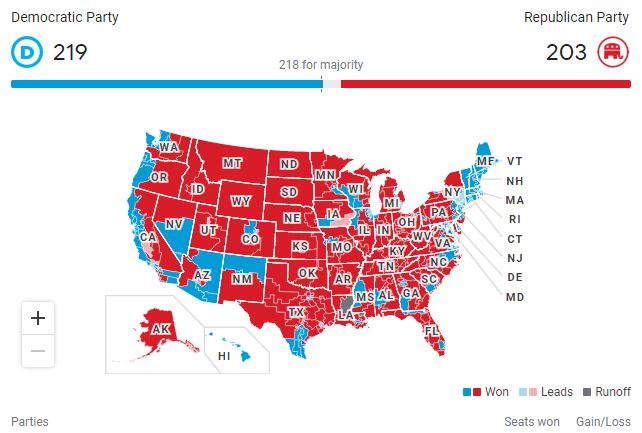 However, it is up to the state delegations to vote in the house — not individual members. This means that the Republicans would have an advantage over Democrats when voting is by state (1). The Republicans actually have a 26 state advantage compared to the Democrats having only 23 state delegations. This would mean Trump would win reelection if he can force it into the House and prevent Biden from getting 270 votes. This is what happened in three previous elections back during the 1800s. That may help reduce the violence that is likely in 2021.
If Biden takes the White House, our six models on violence targeted 2020/2021. This was an even split three each for 2020 and 2021.
2021.686, 2020.379, 2020.387, 2021.734, 2021.032, 2020.383
Trudeau jumped the gun and assumed Biden won, as he and Europe pray to the Greek goddess of strife and discord, Eris, her Roman equivalent is Discordia meaning "discord," the real agenda has come out. These people do not "represent" the people, they REPRESENT the World Economic Forum and its Communism 3.0. There are some fights you are wiser to just walk away from, and others you must stand and fight even if to the death for living in subjugation is far worse than life itself.
---
1) Amendment 12
Election of President and Vice President
The Electors shall meet in their respective states and vote by ballot for President and Vice-President, one of whom, at least, shall not be an inhabitant of the same state with themselves; they shall name in their ballots the person voted for as President, and in distinct ballots the person voted for as Vice-President, and they shall make distinct lists of all persons voted for as President, and of all persons voted for as Vice-President, and of the number of votes for each, which lists they shall sign and certify, and transmit sealed to the seat of the government of the United States, directed to the President of the Senate; — The President of the Senate shall, in the presence of the Senate and House of Representatives, open all the certificates and the votes shall then be counted; — The person having the greatest number of votes for President, shall be the President, if such number be a majority of the whole number of Electors appointed; and if no person have such majority, then from the persons having the highest numbers not exceeding three on the list of those voted for as President, the House of Representatives shall choose immediately, by ballot, the President. But in choosing the President, the votes shall be taken by states, the representation from each state having one vote; a quorum for this purpose shall consist of a member or members from two-thirds of the states, and a majority of all the states shall be necessary to a choice. {tooltip_1}– The person having the greatest number of votes as Vice-President, shall be the Vice-President, if such number be a majority of the whole number of Electors appointed, and if no person have a majority, then from the two highest numbers on the list, the Senate shall choose the Vice-President; a quorum for the purpose shall consist of two-thirds of the whole number of Senators, and a majority of the whole number shall be necessary to a choice. But no person constitutionally ineligible to the office of President shall be eligible to that of Vice-President of the United States.Categories:Politics