Re-Posted Sep 15, 2020 by Martin Armstrong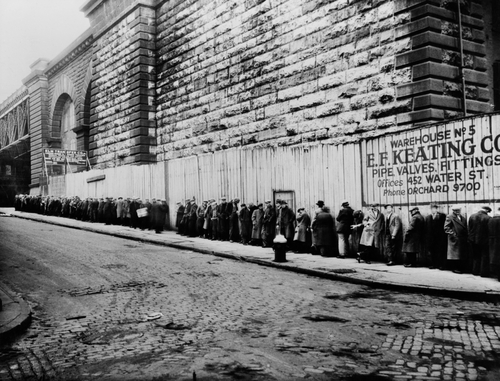 This is a photo of the food line beside the Brooklyn Bridge approach in New York City that prevailed between 1930 and 1935. Never before in history have Americans had to cue in line for food since this orchestrated pandemic by Gates, Fauci, and Klaus Schwab of the World Economic Forum. Food prices are also rising because of this dynamic trio because they have deliberately shut down food production. Farmers have been unable to get their food to market because of the lockdowns and social distancing.
Today, there are food lines once again because of this dynamic trio, the COVID Triumvirate, composed of Gates, Fauci, & Schwab. Food lines have appeared around the country from Miami to New York City. Farmers were already being pushed into bankruptcies in 2019. That is only getting worse because this COVID Triumvirate also wants to end meat production to reduce CO2 (the World Economic Forum is pushing hard to end meat production).