Armstrong Economics Blog/Education Re-Posted Aug 19, 2022 by Martin Armstrong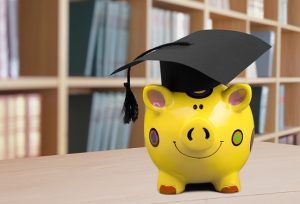 Sometimes going woke is just blatant racism against the majority. The Minneapolis Federation of Teachers (MFT) union proposed a deal with "educators of color protections." Basically, in the event of reducing staff, white teachers must be the first to leave.
"Starting with the Spring 2023 Budget Tie-Out Cycle, if excessing a teacher who is a member of a population underrepresented among licensed teachers in the site, the District shall excess the next least senior teacher, who is not a member of an underrepresented population," the agreement reads. Seniority is usually considered during teacher layoffs, but now they are blatantly discriminating against Caucasian teachers. This clearly violated the Constitutional protection for equal rights.
The same bleeding heart white liberals who agreed to this contract may think twice once they lose their jobs. Teacher's unions are historically liberal. The two largest teacher's unions in America are the National Education Association (NEA) and the American Federation of Teachers (AFT), with over 3 and 1.5 million members, respectively. These agencies are not only openly liberal, but they lobby for liberal candidates.
According to Open Secrets, the National Education Association spent $12,596,440 on political contributions and $2,610,000 on lobbying efforts in 2020. Around 98.22% of their funding for Congressional candidates went to the Democrats. The union supported 198 Democratic House members and only three Republicans. They even put money behind 27 Democratic Senators and just one Republican. These teachers' unions are notoriously left and are far from impartial when teaching impressionable children.