Armstrong Economics Blog/Opinion Re-Posted Apr 15, 2023 by Martin Armstrong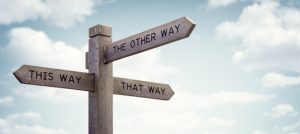 COMMENT: I am a Millennial, a demographic that never had an opportunity to succeed in America. The existential trauma began in middle school when our teachers huddled us into a room to watch the Twin Towers burn down in real time. We do not remember life before the Patriot Act or school shooter drills. The war in the Middle East progressed over the years, and I attended the funerals of former classmates who died in Afghanistan and Iraq. The military seemed like a valid alternative considering the once-in-a-lifetime economic collapse.
The Great Recession hit when we were in college, but most of us did not fully grasp what was happening. Many families suffered immensely, and some in the middle class experienced poverty for the first time, which instilled a permanent sense of scarcity. We piled on student debt for a degree that was nothing more than an expensive piece of paper. There were no jobs available once we graduated. We accepted what we could for pennies on the dollar as they fired the more experienced employees, our parents' peers.
This caused older generations to have misplaced anger toward Millennials. They called us lazy and shouted how we could have a better life if we stopped buying Starbucks or avocado toast. No one realized that we were experiencing a different economic reality.
The pandemic hit once we settled into our careers after clawing up the corporate ladder. Another once-in-a-lifetime financial crash. We stayed in our apartments while the government sent insulting stimulus checks and businesses closed. Uncertainty and economic volatility engulfed our collective experience. Those who missed their chance to buy a home when prices were digestible are stuck as perpetual renters, as most of our income goes toward rent. We cannot save for an increasingly uncertain future due to shelter costs and overall inflation.
There is no financial nest egg for those not born into wealth. We have never felt financially secure. Our parents were established by the time they reached our age but we are the first generation to experience a lower quality of life than the last. People question why my generation is not having children or starting families. We can hardly support ourselves even with decent jobs. We are accustomed to these once-in-a-lifetime tragedies happening every few years. The future looks bleak and we expect the rug to be pulled out from us again. As you say, it is a matter of time.
Thank you for speaking out against the people who contributed to these events and providing guidance for the future. I do not want the war in Ukraine to spark another economic tragedy, as we are barely hanging on. We were fed a lie that you could work hard and succeed but life is far different for us than what we were promised. I feel more prepared for the upcoming downturn after reading your work and seeing that everything has a cycle. There are no once-in-a-lifetime events.

REPLY: Thank you. If we all understand that government cannot create a perfect linear world with only booms, and never a bust, and that when it comes to government, there is no need to follow science – just follow the money. The founding Fathers intended no salaries for politicians and the terms were just 2 years. In that manner, it would be a government of We the People. When they began paying themselves salaries, they became permanent fixtures in Washington and then came the plague of lobbyists like locusts that eat the entire crop.