Re-Posted Jan 18, 2020 by Martin Armstrong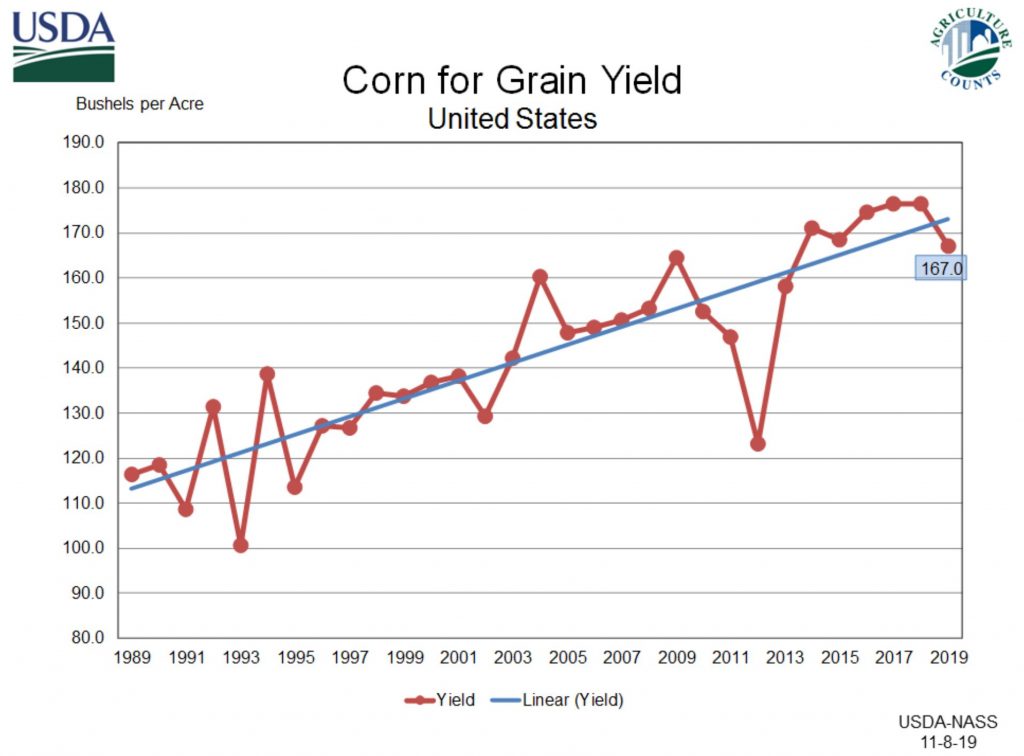 At the end of 2019, we obtained Yearly Bearish Reversals on crop production in many areas. This is lining up with the ECM and it is warning that weather is turning against us for food production. The market tends to focus only on year/year numbers and ignore the trend on a broader perspective.
The USDA 2019 corn harvest had a total production of 13.692 billion bushels, with average yields of 168.0 bushels per acre across 81.5 million acres. This was slightly higher than analysts expected which was about 13.513 billion bushels, based on average yields of 166.2 bushels per acre across 81.350 million harvested acres. USDA's prior tally was for 13.661 billion bushels, based on yields of 167.0 billion bushels across 81.815 million acres. Nevertheless, the broader trend elected a Yearly Bearish Reversal warning that we may indeed see lower yielding crops as we head into this new Solar Cycle which begins here in 2020 and appears to be poised to be the lowest sun cycle in more than 200 years.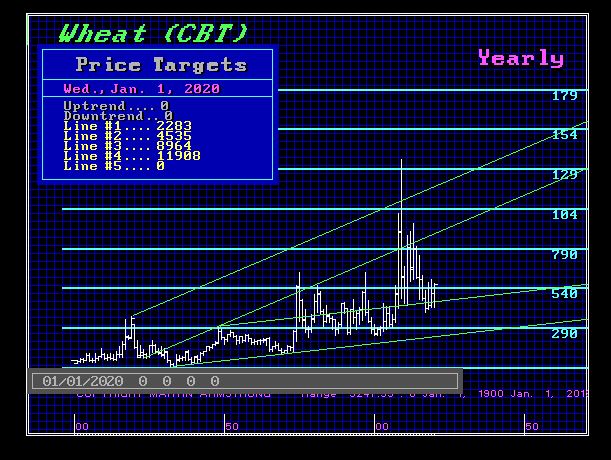 We never elected a Yearly Bearish Reversal in wheat prices. Nevertheless, from the 2016 low, we have elected two Yearly Bullish Reversals. This perspective combined with our models on weather are pointing to higher prices in the years ahead