Armstrong Economics Blog/Climate Re-Posted Apr 27, 2023 by Martin Armstrong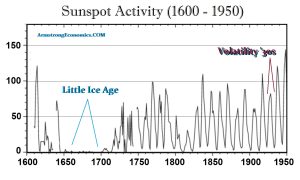 There is no climate emergency. As I have been saying for years, the climate change agenda to end fossil fuels is merely a fraudulent cause intended to gain power. The Global Climate Intelligence Group (CLINTEL) is an independent foundation founded in 2019 by emeritus professor of geophysics Guus Berkhout and science journalist Marcel Crok. "The climate view of CLINTEL can be easily summarized as: There is no climate emergency." Over 1540 experts respected in their independent fields have joined CLINTEL to spread the message that there is no scientific data to indicate that climate change is political propaganda.
"Climate science should be less political, while climate policies should be more scientific. In particular, scientists should emphasize that their modeling output is not the result of magic: computer models are human-made. What comes out is fully dependent on what theoreticians and programmers have put in: hypotheses, assumptions, relationships, parameterizations, stability constraints, etc. Unfortunately, in mainstream climate science most of this input is undeclared.

To believe the outcome of a climate model is to believe what the model makers have put in.  This is precisely the problem of today's climate discussion to which climate models are central. Climate science has degenerated into a discussion based on beliefs, not on sound self-critical science. We should free ourselves from the naïve belief in immature climate models. In future, climate research must give significantly more emphasis to empirical science."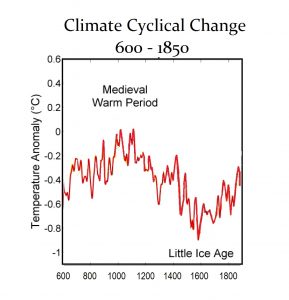 Climate science currently starts with a preconceived notion that leads to biased, untrustworthy studies, which are often funded by those with special interests. Climate experts have convinced the world that CO2 is a pollutant when it is essential to all life. They have also lied to us and claimed that natural disasters are somehow created by man when there is zero supporting evidence. Climate has varied on a cyclical basis, with the most recent Little Ice Age ending in 1850. We are experiencing nature's cyclical pattern of warming and there is no case for alarm."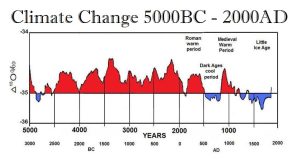 We MUST question why governments across the world are fighting tooth and nail to eliminate fossil fuels and our way of life as we know it. Why are we following the World Economic Forum's 2030 agenda to save a planet that does not need saving? Why are we allowing our elected officials to spend endless funds on an imaginary cause? Everything has a cycle, including the weather. So while the climate may be changing, there is absolutely nothing humans can do to alter the course of nature, and those stating otherwise are lying.