Armstrong Economics Blog/Climate Re-Posted May 5, 2023 by Martin Armstrong

COMMENT #1: I have seen the covers of various times predicting ice ages to heat waves and always it has been some exaggerated forecast that never comes true. Does anybody really know what is going on with this climate change nonsense where we are being taxed and deprived of all advancement for a theory that is unproven?
GR
COMMENT #2: Hello,
I was disturbed by Kennedy's comment on locking up climate change opponents. However, I listened to a number of things he'd do the first day – all great. I voted for Trump in 2020; but believe he's too egotistical to admit mistakes he made during Covid. He could be forgiven for listening to wrong advice; but admit it and don't just blame others. Also, I voted for DeSantis but with his world tour promising military support around the world; seems like he's just sucking up to the neocons. Trump needed to be "Trumpish" to win in 2016. If he admits past mistakes and "gets real", show some humility; he could capture some never-Trumpers. Trump may be the only person would could drain the swamp, but his echo would not allow him to do what is necessary to capture the voters. I'm afraid DeSantis is going to be absorbed by the neocons. Kennedy may be the next best thing? You would do a much better job than Biden; but sadly, that's not a high bar.
Thanks,
Bruce
REPLY: I agree, that Trump got caught up in the bad advice. It would be impressive if he would come out and tell the truth about COVID and who was giving him the advice. This Climate Change is insane. I grew up with gas stoves and heaters. New York has now banned gas stoves. These people are risking everything and sending society back to the stone age. The once respectable Economist has become an enemy of the people pushing both Schwab's you will own nothing and insisting it had to be Biden for the Neocons.

It seems that the press is just a cheerleader for war. They paint nothing but hatred of Putin so we should send hundreds of thousands of our young to die to kill one man? After tens of thousands of years, we are no different from ants which also wage wars.
The worse analysis is whenever someone tries to claim everything is caused by a single event. That has never proven to be correct in any field of analysis. It is always far more complex.
ABSOLUTELY nothing can be reduced to a single cause and effect – NOTHING!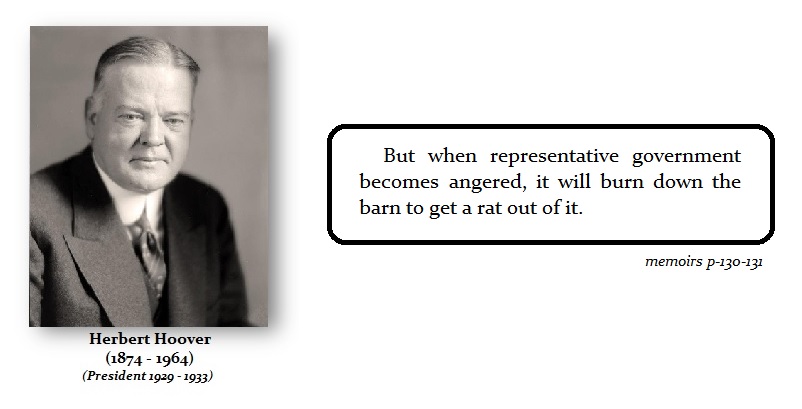 When I was called in by the Presidential Commission back investigating the 1987 Crash, an academic was put in charge of some investigation and said we were going to find that giant short that forced the market down. I explained that theory has always been put forth since the first investigation into the 1907 Crash and nobody has ever been found. They subpoenaed in 1930 all the millionaires and put them on trial in the Senate with false allegations. They found that they were all long – not short. They all lost money. But the allegation was so outrageous, William Fox (Wilhelm Fried Fuchs) founder of the Fox movie empire, lost his company thanks to countless lawsuits filed against him and he was too sick to attend the hearing in Washington so they put him on trial and destroyed his reputation all because they hated anyone who had money. That was why Hoover apologized for the unethical and unconstitutional treatment of the rich during the Great Depression.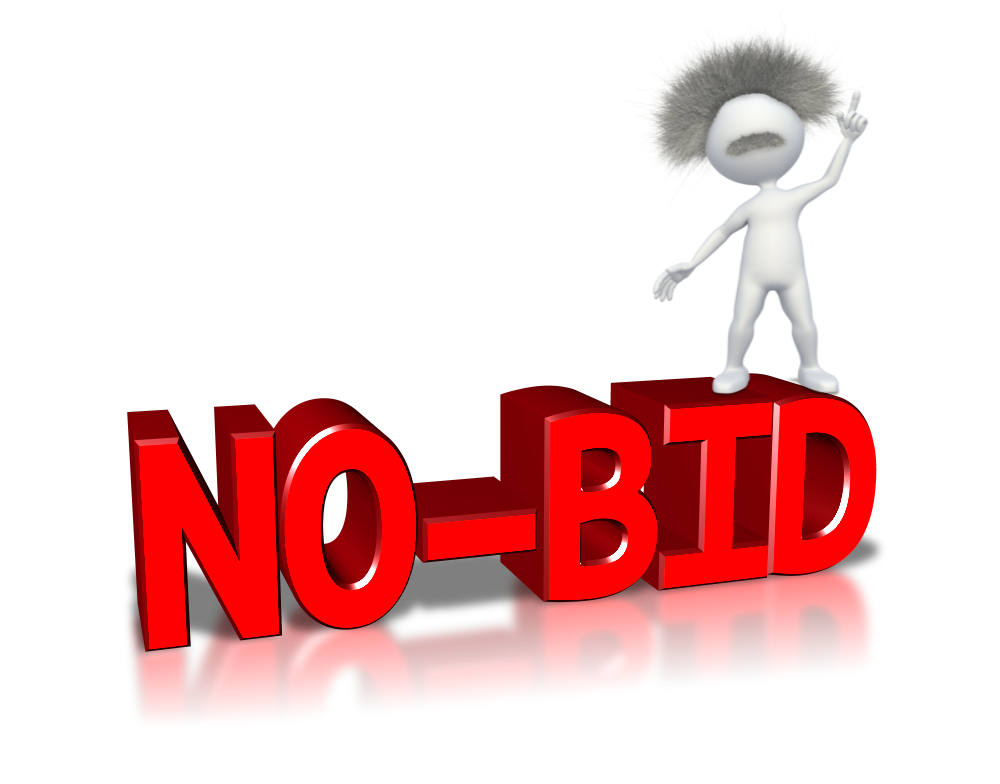 When I explained that nobody was ever discovered, the next question was why then did the market crash? I explained that when everyone is long and something causes some to begin to take profit, the people try to sell and there is NO BID! That is when the market crashes. Politicians then blame short sellers and want to pass laws outlawing short selling and the ONLY person with the courage to buy during a crash is the short seller.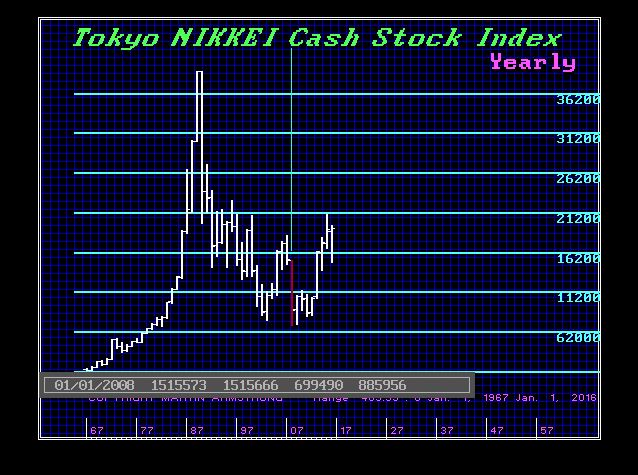 Eliminate that and you end up with a dead market just as took place in Japan. Instead of the crash being over in 2 to 3 years like 1929-1932, it was prolonged for 19 years. Everyone who was long was just waiting for a rally to sell that never came and there were no fresh buyers.

Climate Change is nothing but propaganda taking a natural cycle that can be proven and tracked for millions of years and these people want to reduce it all to just CO2 no different than blaming shorts for a stock market crash. There are just people obsessed with this propaganda and it is just beyond belief. If they believe in that so much, please then show us the way and just commit suicide to reduce the population, and that will reduce the whole CO2 problem.
During the 1970s, scientists were all predicting a new ice age. That was the popular view. Then there was a totally theoretical proposition laid out in the book Under a Green Sky that has become the bible for the total destruction of our modern society and just maybe they know that and are looking to deprive energy to reduce the population.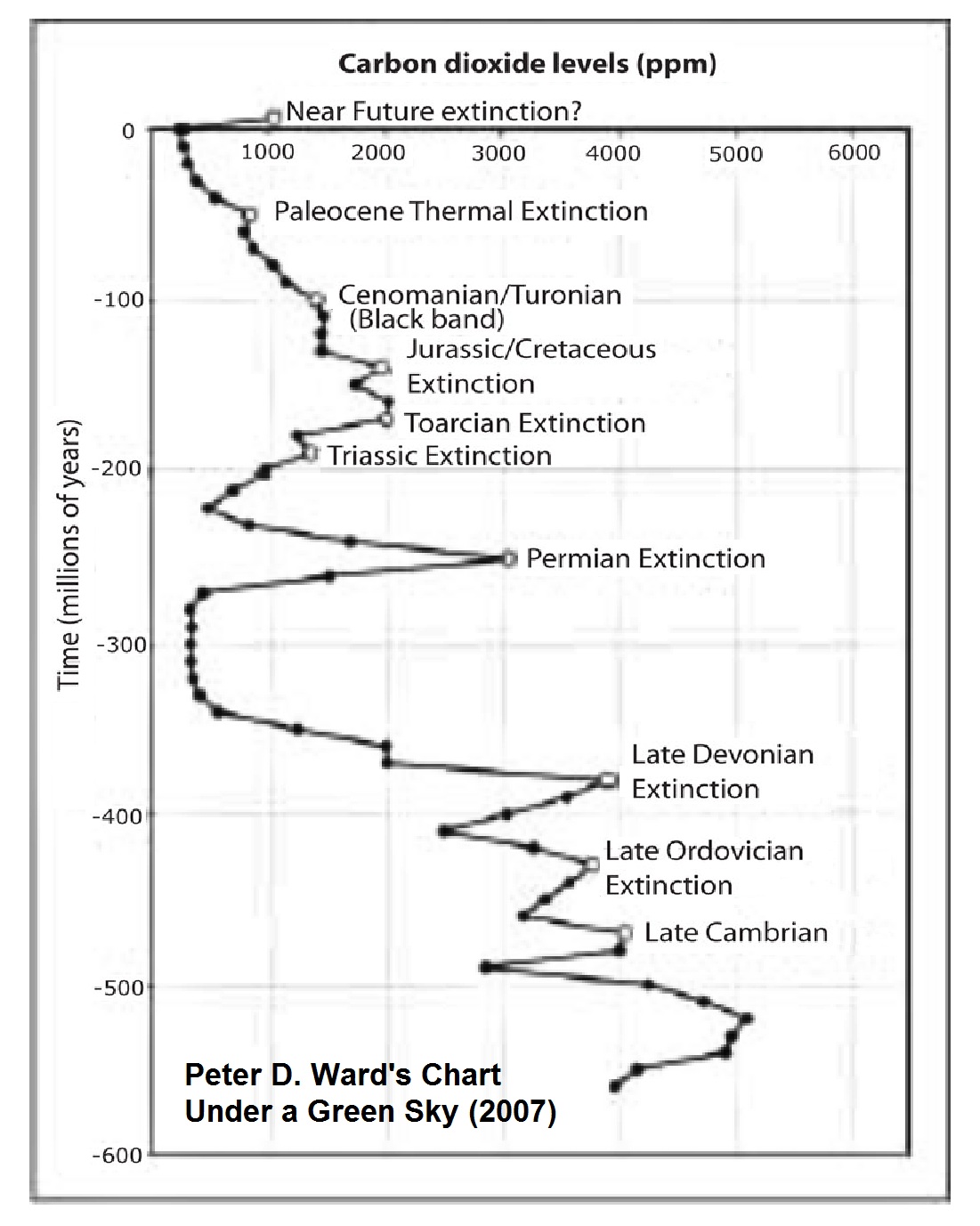 If we take the graph from the paleontologist Peter D. Ward's book, "Under a Green Sky" published in 2007, this is what has inspired this whole climate debate and there is no evidence that it was CO2 that created an extinction of hundreds of millions of years ago. This has been a theoretical model that appears to be as reliable as the one funded by Bill Gates to justify locking down the entire world economy for a man-made virus – COVID19.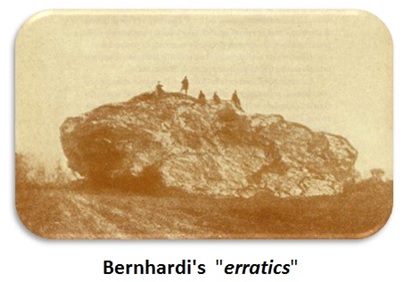 In 1832, Professor A. Bernhardi argued that the North Polar ice cap had extended into the plains of Germany. To support this theory, he pointed to the existence of huge boulders that have become known as "erratics," which he suggested were pushed by the advancing ice. This was a shocking theory, for it was certainly a nonlinear view of natural history. Bernhardi was thinking out of the box. However, in natural science, people listen and review theories, unlike in social science, where theories are ignored if they challenge what people want to believe. In 1834, Johann von Charpentier (1786-1855) argued that there were deep grooves cut into the Alpine rock concluding, as did Karl Schimper, that they were caused by an advancing Ice Age.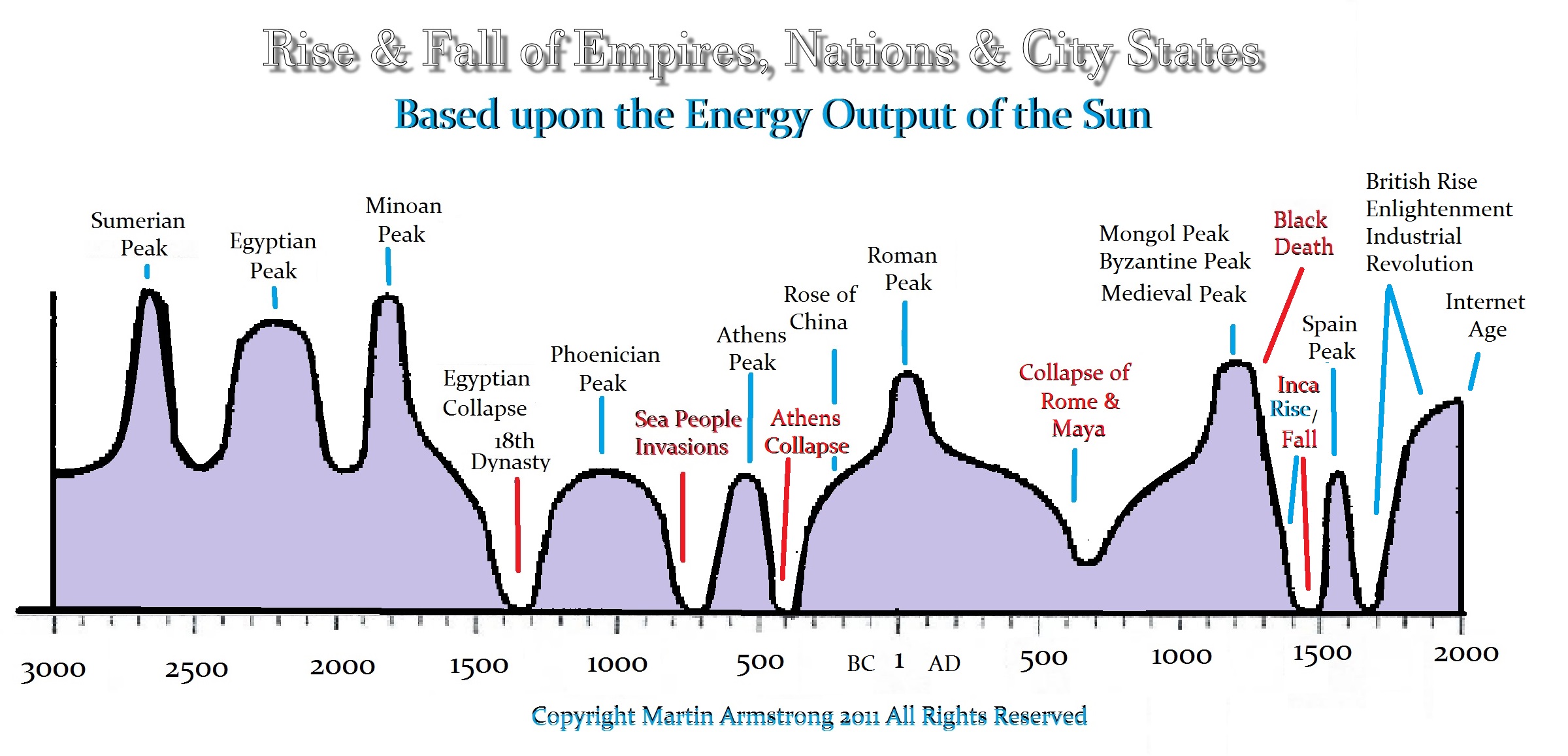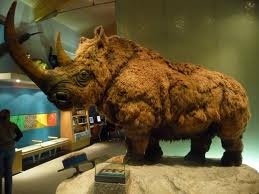 There is a cycle to everything. The climate ALWAYS changes, and there are warming periods and cooling periods. These charlatans are no different than the Babylonian high priests pretending to block the sun with the moon on their command. Science was turned on its head after a discovery in 1772 near Vilui, Siberia, of an intact frozen woolly rhinoceros, which was followed by the more famous discovery of a frozen mammoth in 1787. You may be shocked, but these discoveries of frozen animals with grass still in their stomachs set in motion these two schools of thought since the evidence implied you could be eating lunch and suddenly find yourself frozen, only to be discovered by posterity.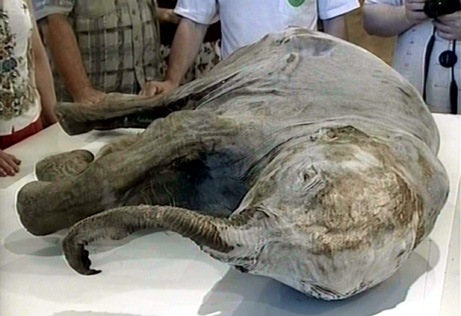 The discovery of the woolly rhinoceros in 1772, and then frozen mammoths, sparked the imagination that things were not linear after all. These major discoveries truly contributed to the Age of Enlightenment, where there was a burst of knowledge erupting in every field of inquisition. Such finds of frozen mammoths in Siberia continue to this day. This has challenged theories on both sides of this debate to explain such catastrophic events. These frozen animals in Siberia suggest strange events are possible even in climates that are not that dissimilar from the casts of dead victims who were buried alive after the volcanic eruption of 79 AD at Pompeii in ancient Roman Italy. Animals can be grazing and then freeze abruptly. Climate change has been around for billions of years — long before man invented the combustion engine.
Even the field of geology began to create great debates that perhaps the earth simply burst into a catastrophic convulsion and, indeed, the planet was cyclical — not linear. This view of sequential destructive upheavals at irregular intervals or cycles emerged during the 1700s. This school of thought was perhaps best expressed by a forgotten contributor to the knowledge of mankind, George Hoggart Toulmin, in his rare 1785 book, "The Eternity of the World":
" ••• convulsions and revolutions violent beyond our experience or conception, yet unequal to the destruction of the globe, or the whole of the human species, have both existed and will again exist ••• [terminating] ••• an astonishing succession of ages."
Id./p3, 110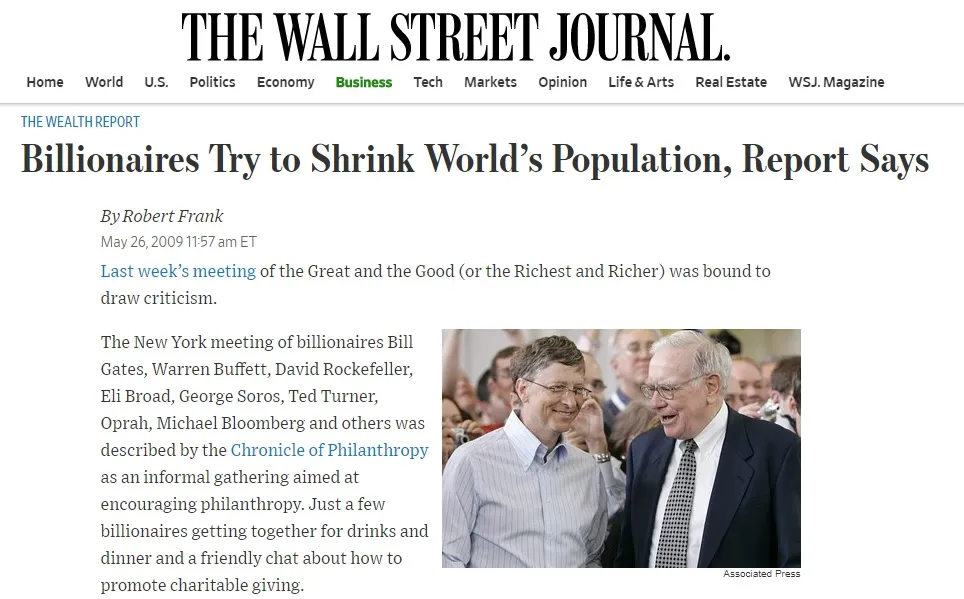 As for the overpopulation propaganda being pushed by Bill Gates, he is just part of the collapse of Western Civilization. I find it really hypocritical that they want to imprison Trump, but not people pushing to reduce the world population and mandating a vaccine that FAILED to prevent the virus and more people who died of COVID who were vaccinated than not. It would seem we are dealing with some dangerous psychopaths running around advocating global genocide. But hey! January 6th was against the political establishment so they are evil. When those in power conspire against We the People, there is nobody to defend the people because they also control all investigations and prosecutions. Only when the military wake up and realize that they TOO are We the People and their families and no longer support the political agenda history teaches us that is the only time when the people will be saved.