Re-Posted May 30, 2018 by Martin Armstrong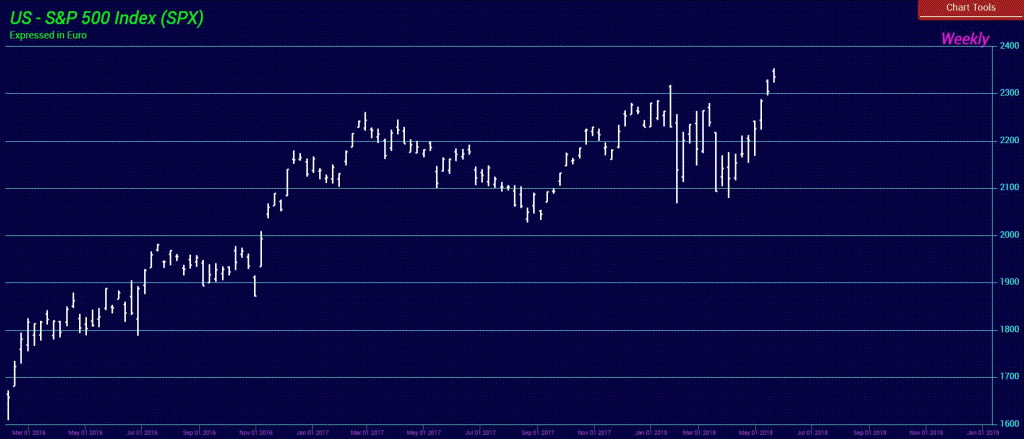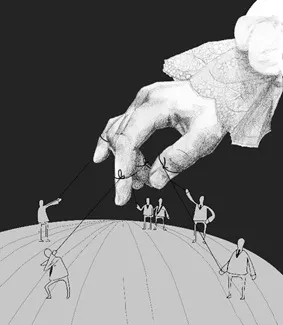 COMMENT: I spoke this "pretend" analyst who use to be a goldbug and is now a cryptobug. Boy does he hate you. I really had to laugh for he said your computer is a fraud and your forecast on the euro was only correct because you organized it with central banks. I asked him who write more than 500 reports on every market around the world each and every day? He said you did with staff. I asked him, how many people would it take to do that? He had no answer.
I probably would have lost an equal amount in BitCoin buying it at the high based on his emails. Thank you for opening my eyes to see everything globally. It really has helped.
GHH
REPLY: I know. I use to get real hate mail from the goldbugs. Not it is the crypto people. Here is the S&P500 express in various currencies. You will note that the market is consolidating in US$ terms, but it is starting to breakout and make all time new highs in various currencies. This is what I mean that each and every one of us will act according to our own self-interest. That is Smith's invisible hand.
I promised I would not leave anyone behind. Nevertheless, we do not do ANY advertising and prefer to keep the individual readership small. Our bread & butter is institutions. They, on the other hand, prefer no interviews with mainstream media and to shun advertising, It is a difficult road to following through the raindrops.