Re-Posted Sep 14, 2019 by Martin Armstrong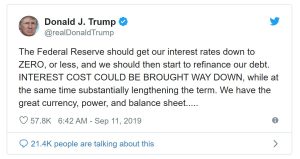 I have said this many times, when it comes to understanding interest rates Trump is speaking the standard mantra that people apply when it comes to interest rates. Trump is a borrower, not a lender. His bankruptcies were the result of the business cycle and he leverages himself to the hilt so when the recession comes, he gets in trouble and when it is booming he claims to be a fantastic investor. But he is no trader. He could have hedged the business cycle but did not.
This latest rant that interest rates should be lower illustrates he is a borrower and not a lender. Therefore, he views that lowering interest rates will be bullish when in fact lower interest rates wipe out the savers.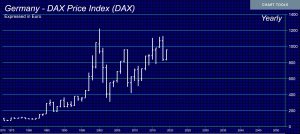 Sorry, I do not agree with this and more than 10-years of low to stupidly low interest rates have FAILED to reverse the economic declines in Europe or Japan. Europe is approaching its 13th year of economic recession. When we look at the German share market, the strongest in Europe, it still has not exceeded the 2000 high on the Price Index. So much for lower interest rates boosting the share market.
Hello President Trump! You better look for some REAL advisers.
.
CTH – […] The problem for China, and ultimately for Germany, is that Trump's trade reset has stopped a big amount of U.S. wealth from arriving in Beijing. Simultaneously, Beijing is countering Trump's tariffs by devaluing their currency. The rebound economic impact is doubled. China has: (1) less income; and (2) less value within their own currency.

Where does this dynamic show up?

…. Anytime China is going to buy something.

China's currency devaluation makes their exports cheaper; however, at the same time it makes any of their imports more expensive. As a consequence China buys less… and that now exhibits in lower purchases of German stuff. See how that happens?

So yeah, the ramifications for Merkel's German economy -twice as bad as originally forecast- are based on China fighting Trump. The fact that China is bleeding cash, and has simultaneously dropped the value of their currency, means China can't buy stuff.

All of those nations who were counting on Chinese purchases are now going bananas. This is why the multinationals blame Donald Trump… and to make matters even worse – the U.S. economy is thriving, while they watch from the sidelines. It's a delicious dynamic.  (read more)
Re-Posted Sep 6, 2019 by Martin Armstrong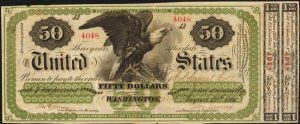 Back during the Great Depression, there were people who theorized that gold hoarding was preventing economic recovery. There is always this same theory that people who save hoarding their money and are not spending it results in the lack of a recovery suppressing demand. This theory has been around for a very long time. It assumes a recovery is always blocked by people hoarding their money and saving for a rainy day.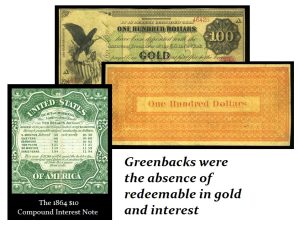 Back during the American Civil War, the federal government issued paper currency for the first time after the Revolution. Much of this currency paid interest. Some were in the form of virtually circulating bonds with coupons for the interest payments. Some were backed by gold. Others offered a table on the reverse providing a schedule. The interest baring notes remained valid currency, but the interest expired within a specific time period. Hence, one would redeem the note since it would no longer pay interest beyond a specific date.
The rumbling behind the curtain I am hearing is a growing idea of making the currency in Europe simply expire. I have explained before that in Europe currency routinely expires – even in Britain. The United States has never canceled its currency so a note from the Civil War is still legal tender. But that is not the case in Europe.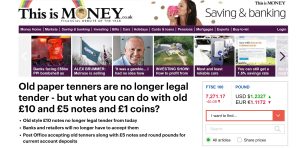 Europeans are accustomed to having their money simply expire. This is not limited to paper currency. They also cancel the coins. The proposal being whispered in the dark halls of Europe is that perhaps the way to impose negative rates to force people to spend is to just cancel all the currency and authorize only small notes for pocket change. They want everyone to be forced to use bank cards and this is the new theory to revitalize the economy.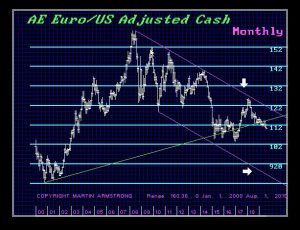 The chart patterns for the Euro are about as long-term bearish as one can imagine. The problem facing the world economy is this idea that they can even FORCE people to spend their savings recklessly as the government does. Canceling the euro may be a drastic and desperate step, but it is being proposed as an alternative to deep negative interest rates which have failed to work for more than 10 years. The middle ground proposes a paper currency with expiration dates.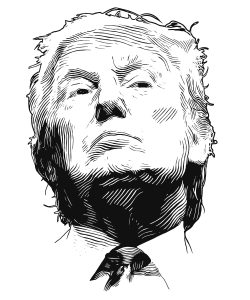 Either way, the risk of a profound dollar rally remains in the wings. The powers behind the curtain desperately want to defeat Trump for they know he would NEVER cancel the American currency. To pull that off, they need a career politician. Joe Biden would be perfect. He might just sign whatever bill is put before him and then take a nap. It is ironic, but there would be a lot of Americans who would wake up and want Trump bank after that one. Joe would be too tired to tweet.