Re-Posted Jun 3, 2018 by Martin Armstrong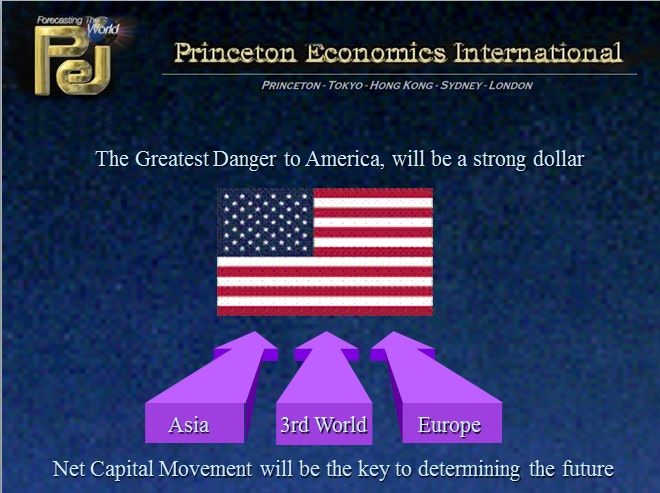 QUESTION: Dear Martin,
Re: Non-Farm Payrolls Blowout All Analysts Show USA is Still Holding Up the World
I am been following you for a number of years and believe you to be one of the best-informed analysts in the world.
However, your latest email concerning the gobbledygook reported by the BLS for May's unemployment figures really has me concerned.
Surely you don't believe these feel-good statistics which are nothing more than manipulation of the "officially employed" versus "those not in the workforce."
I believe you are sincere in your analysis but this information is highly suspect.
Would very much like to hear your comments on the subject.
Respectfully,
JLS
P.S. By the way I think you would agree that it is the coordination by the Central Banks which is holding up the World not the USA !
ANSWER: There is job creation taking place, however, the index has been manipulated as has just about everything else. The economic growth is half that of a decade ago and from that perspective, we are in a declining mode overall into 2020. That said, the US economy is holding up the world right now, not the central banks. The ECB is keeping not the European economy up, but it has been keeping the governments on life-support.
The Fed has been fighting to even reach its 2% goal for inflation. The problem with deflation is that people will NOT spend wildly when their homes are still below what they paid or at break-even throughout most of the country. The money centers have risen for the high-end because of the foreign money pouring in. The IRS demanded that the real owner of real estate be revealed by the Title Company at closing but this has been limited to New York City and Miami.
The USA is holding up the world BECAUSE the capital flight has been to the USA both from China and from Europe. The central banks are in serious trouble outside the USA. The ECB can actually go bankrupt. Don't forget, the EU does not issue its own debt. It depends on revenue from the member states. They have already demanded more money from everyone to make up the shortfall from BREXIT.
With respect to the unemployment numbers, of course, they have been manipulated so that if you give up looking, you are not unemployed. Nevertheless, the market responds to that number REGARDLESS of the change in the formula. I can say the top multinational corporate clients we have are all bringing the money home under Trump. Trump's tax reform is putting pressure on states who have abused their citizens the most like California, New York, New Jersey, Connecticut, and Illinois in particular. There is a net migration out of these states all because of taxes.
So it is all relative. Jobs are being created because of the capital flow and lower taxes. This is putting pressure on the rest of the world as well