Re-Posted Nov 10, 2018 by Martin Armstrong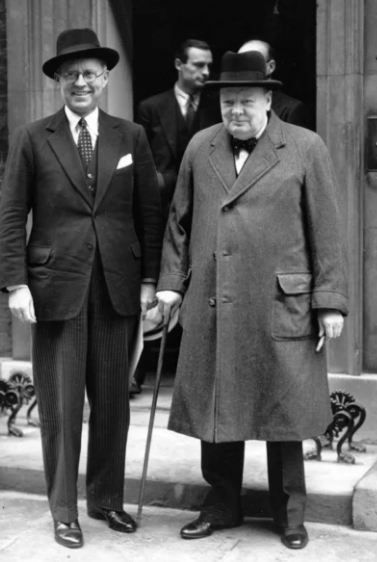 QUESTION: Mr. Armstrong; I had always heard that Kennedy made a fortune on Scotch. My question is, where they booze runners during the Prohibition?
Thank you
GR
ANSWER: No. But they actually used Roosevelt to secure that lucrative import trade of Scotch – my favorite drink. Joe Kennedy traveled to London in 1934 on the steam-driven ocean liner, the SS Europa. While he brought his wife with him he also brought James Roosevelt (1907 – 1991), the American president's oldest son. The trip was portrayed as a please vacation, but bringing the President's son was the clear signal it was not a vacation.
Kennedy's main prize would be to gain the British rights to send Scotch whiskey, gin, and other imported liquors. He knew based upon inside information that Prohibition would be ended. Joe brought the president's 25-year-old son to help organize a private visit with Winston Churchill.  He used Roosevelt's son to get that contract. The deal paid off and Joe got the private meeting with Churchill and visited him at Churchill's Chartwell home.
So you see, political inside favors have been going on a very long time. James Roosevelt was closely linked with Joseph P. Kennedy Sr. Many of James Roosevelt's controversial business ventures were indeed aided by Kennedy. Jame's dealings were often clouded. In fact, Treasury Secretary Henry Morgenthau even threatened to resign unless FDR forced James to leave a questionable company which became known as the National Grain Yeast Corp. affair (1933–35), which was believed to be just a front for bootlegging. It was James Roosevelt who lobbied his father to make Kennedy the ambassador to the United Kingdom.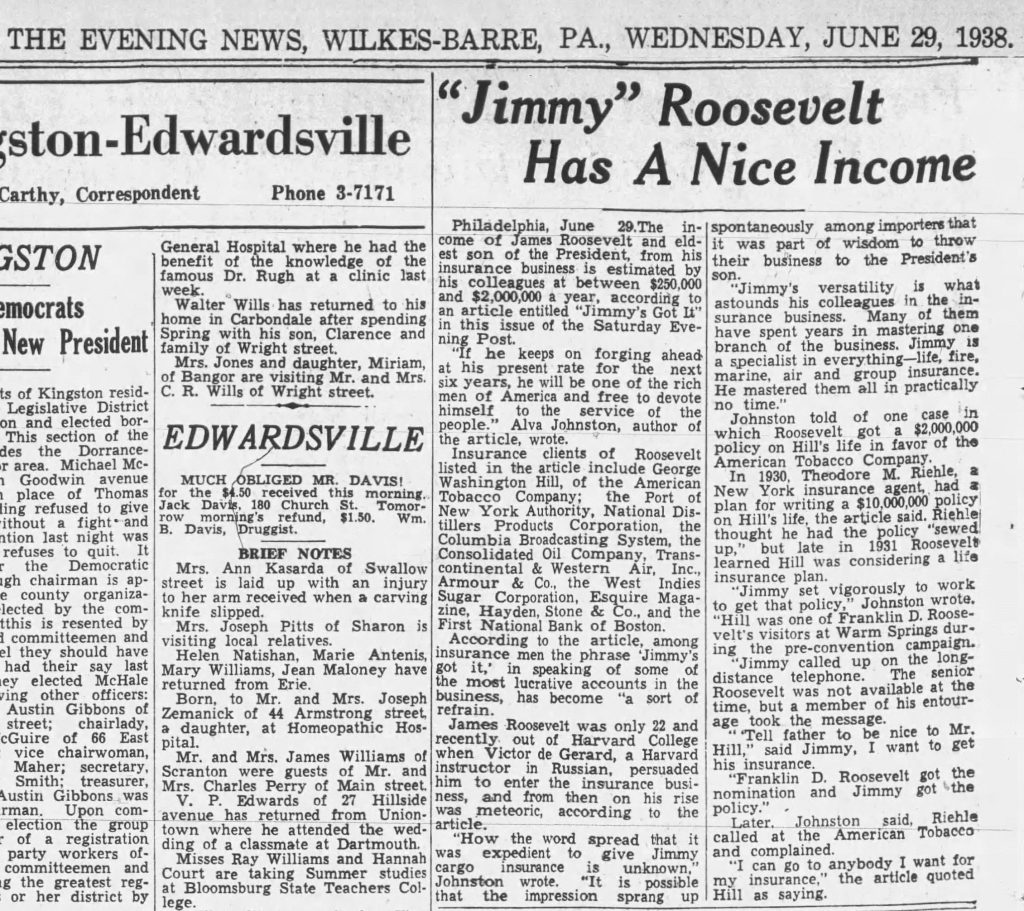 James was a shading type of character in the eyes of many. Later on, during July 1938, there were allegations that he had used his political position to steer lucrative business to his insurance firm. He was then forced to publish his income tax returns and denied these allegations in an NBC broadcast and an interview in Collier's magazine. This became known as the Jimmy's Got It affair after Alva Johnston's reportage in the Saturday Evening Post. Roosevelt resigned from his White House position in November 1938. The press was often highlighting how rich Jimmy was becoming when his father was a Socialist