Re-Posted Nov 5, 2019 by Martin Armstrong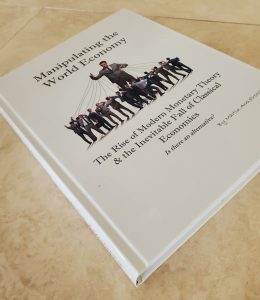 COMMENT: I just finished "Manipulating the World Economy." What a wonderful book and actually a gift to those of us who attended the October conference. I hope you will soon publish this book for all the public to read.
JL
REPLY: It is going off to the printers within the next week. We hope to have it ready for Christmas. I really did try to make it the most comprehensive book on the subject matter. I was asked to write it because there was nothing out there to combat the Modern Monetary Theory, and those such a Thomas Piketty who advocate seizing the wealth of anyone who has more than he does.