Re-Posted Mar 6, 2020 by Martin Armstrong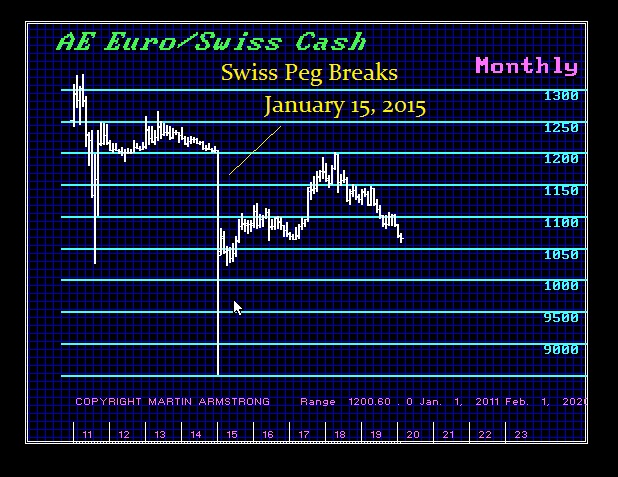 Last October, the European Union's (EU) top court ruled in favor of Polish consumers who took out mortgages in Swiss Francs, allowing them to ask Polish courts to convert the loans into the local zloty currency in a blow for lenders. Back in October 2019, the Court of Justice of the European Union, based in Luxembourg, gave a judgment in favor of Polish victims of unfair mortgage agreements crafted by the banks. The bankers created mortgage loans in Swiss francs to be reimbursed in Polish zloty claiming that the currency was very stable and it was, therefore, a good deal. When the Swiss franc peg broke on January 15, 2015, mortgages throughout Europe were sent into turmoil for the bankers had been selling their mortgages linked to the Swiss franc.
The banks involved in crafting mortgages linked to the Swiss franc were Santander, BCP, BNP Paribas, and Commerzbank, as well as Poland's biggest lenders PKO BP and Getin Noble Bank. Crafting such complex structures for the consumer is not something that will hold up very well in Europe moving forward.