Armstrong Economics Blog/Gov't Incompetence Re-Posted Feb 15, 2022 by Martin Armstrong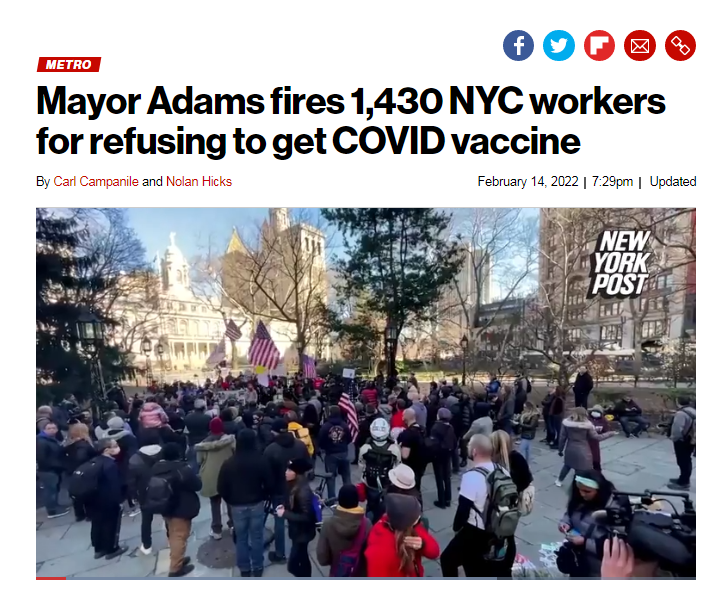 New York City is no longer a place to admire. A friend went to see a play and was constantly harassed to pull their mask up after every drink. He wrote that he has decided to move and never return. Another friend was there, saw a man being robbed at gunpoint across the street in broad daylight in what use to be safe downtown and he wrote, that was the last straw. He no longer feels safe raising his children in NYC.
Now Mayor Eric Adams, who apologized for calling white people crackers (referring to the sound of whips), fired more than 1,400 government workers who refused to get vaccinated. This is a city that is crumbling rapidly before our eyes. He has fired police and Fire Department workers and over 900 teachers. In broad daylight, a group of thieves stormed Celine Boutique in Soho and walked out with nearly $50,000 in shoplifting. New York is descending into total pandemonium.