Armstrong Economics Blog/Banking Crisis Re-Posted May 9, 2023 by Martin Armstrong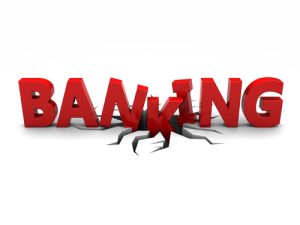 After the FOMC decision, Jerome Powell stated during his Q&A that the Federal Reserve does not have a plan to consolidate banks. "I personally felt that having small, medium, and large were a great part of our banking system," Powell stated, noting that they all serve different customers. Powell said it could have been a good outcome had one of the regional banks bought failed First Republic instead of JPMorgan Chase. However, the chairman noted that the FDIC mandates that banks be acquired using the least costly resolution option.
The FDIC says it does not give preference to bidders. How can a bank qualify? According to the FDIC website: "Bid lists are created for each acquisition opportunity based on potential acquirer's qualifications and interests and characteristics of the failing bank such as capital ratios, regulatory ratings, assets and core deposits as reported on the most recent Call Report and geographic location of the bank. Each bid list is developed using several criteria sets to identify approved potential bidders for an acquisition opportunity, while considering factors that match likely approved bidders to an acquisition opportunity."
Due to the recent banking failures, the FDIC has also created guidelines specifically for failed bank acquisitions:
"The FDIC markets troubled institutions to healthy insured depository institutions. The FDIC is statutorily required to resolve failed institutions using the least costly resolution option minimizing losses to the Deposit Insurance Fund. The FDIC's primary objective is to maintain financial system stability and public confidence. Returning assets to the private sector in an orderly manner at the best price is another key objective. The FDIC also tries to reduce the impact on the community.

Recapitalization before failure is the preferred method to resolve open troubled financial institutions. FDIC markets institutions in case a failing institution is not able to resolve its issues on its own. If an insured depository institution is unable to resolve its issues, the FDIC will implement its resolution process by which qualified bidders may seek to acquire the assets and assume the liabilities of the failing institution."
Obviously, smaller banks will not have the ability to compete. All banks are struggling with liquidity issues, and mid-sized institutions will likely be unable to offer the "least costly resolution option." Ideally, they want failing banks to be attained prior to failure, and only large institutions can provide that cushion. Nothing in the FDIC guidelines at the time of this writing currently limits what a large institution could acquire. The computer states that we will see more banking failures across the globe. Based on these guidelines in the US, it is reasonable to assume that large banks like JPMorgan Chase will benefit from future acquisitions and continue to grow. It is unclear whether banking monopolies are permitted under the 1890 Sherman Antitrust Act, but it remains to be seen what alternatives the system will have as more banks go under.