Armstrong EconomicsBlog/Real Estate Re-Posted May 18, 2023 by Martin Armstrong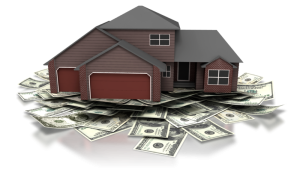 New mortgage originations have reached their lowest level since Q2 of 2014. Inventory remains historically low, shelter costs are historically high, and it makes no sense for most to refinance with current mortgage rates over 6% on the 30-year. Originations, including refinances, came in at $323.5 billion during Q1 of 2023. The NY Fed reported that borrowing in general has reached $17.5 trillion, a $150 billion increase, as families grapple with inflation. The refinance boom in 2020 and 2021 will impact real estate for generations to come.
The NY Fed discusses the COVID refinance boom (Q2 of 2020 to Q4 of 2021) in a recent article. Fourteen million mortgages were refinanced during this period when mortgage rates reached record lows. Mortgage rates plummeted 200 bp from Nov. 2018 to November 2020. The last upticks in refinances occurred in 2003 and again in 2013 when rates also fell 200 bp. However, rates were at their lowest level during the COVID refinance boom, allowing many to take out equity from their homes and reinvest. Home equity reached a record high in the time leading up to the pandemic, and the continued rise in home prices provided numerous owners with additional equity.
One-third of all outstanding mortgages were refinanced over the span of 7 quarters. About 64% of refinances were "rate refinances," classified as those with a balance increase of less than 5% of the mortgage amount. Those who chose this route saved an average of $220 per month. Cash-out refinancers took out $82,000 on average, increasing monthly payments by $150. Around 5 million borrowers extracted a total of $430 billion during the COVID refinance boom—a significant sum.
The 9 million who did not extract equity reduced mortgage payments by $24 billion annually. These figures are something I do not expect to see again in my lifetime. Those holding their breath for rates to drop under 3% again should come up for air. Homeowners are disincentivized to sell at current rates, not to mention home prices are AT LEAST 36% higher than before the pandemic. Everyone's investment strategy is unique, but those who were able to use their home's equity to invest during the bottom of the market made out well. The period between Q2 of 2020 to Q4 of 2021 will be a reference point for years to come.