Armstrong Economics Blog/Central America Re-Posted Jan 6, 2023 by Martin Armstrong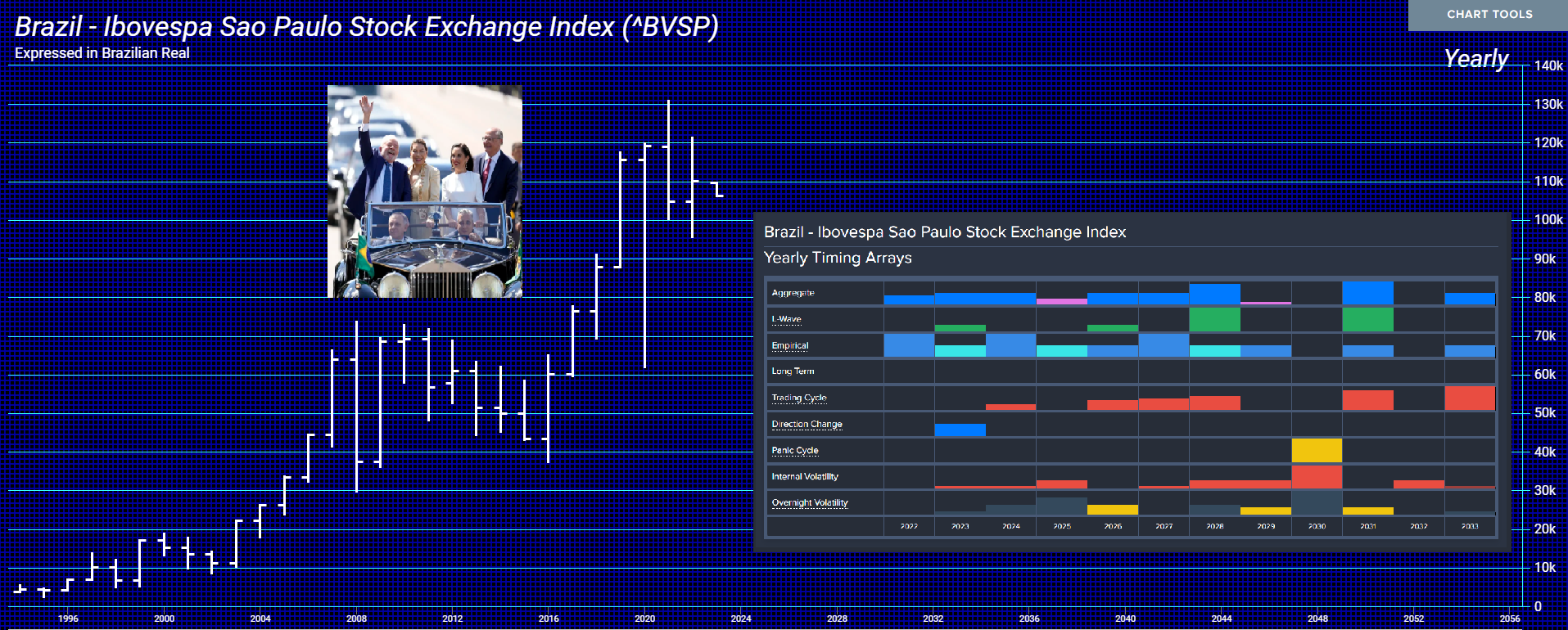 The leftist press immediately claims that any assertions of a rigged election in Brazil are as baseless as the Hunter Biden laptop. Our model shows that the election was in fact bogus and it was in a series of global elections that are being rigged to create this global leftist agenda. For any newspaper to immediately proclaim Bolanaro left the country amid "baseless" claims shows that they are just propaganda and part of the agenda.
Our model showed a serious Directional Change would take place in 2023, but we are looking at the complete collapse of Brazil and a major revolution unfolding in 2030. Leftist governments have ALWAYS, and without exception, resulted in declining economic growth. NEVER has even just one ever produced any economic benefit to the whole of any nation. Brazil has sealed its fate and it will take the rest of the continent with it. South and Central America have been plagued with Marxism and that is why the continent has been unable to rise from its knees. Even the Pope has been infected with this philosophy which is why he is always commenting on the economy rather than religion. This has led to many Catholics now saying – He Ain't My Pope.