Armstrong Economics Blog/Regulation Re-Posted Jan 30, 2021 by Martin Armstrong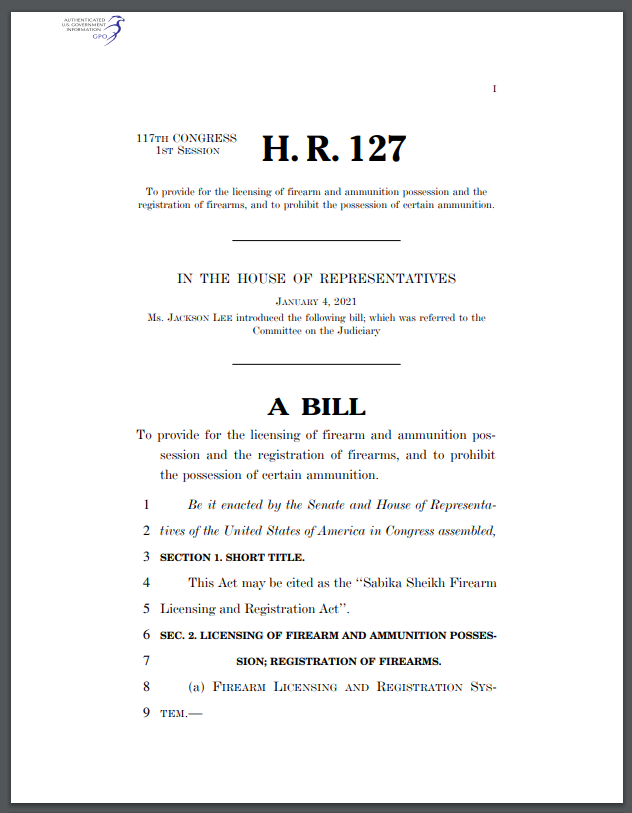 Here we have it. They are going after EVERYONE who has a gun or ammunition. They are deeply concerned about a revolution and they want to know every person who has a gun or ammunition. The object of this bill will be to identify every person who has a gun. They will be able to revoke a license and confiscate the gun under rules to be created by the Attorney General. Biden swore he would end the NRA. He was not joking. Like a diverse license, once they create this federal license, they effectively limit the Second Amendment claiming if you obey all their regulations which they can change at any time, then you have that right. But all such rights are eliminated whenever they say so.
922(dd)(1) It shall be unlawful for any person to possess ammunition that is 0.50 caliber or greater.
Whoever knowingly violates section
922(dd)(1) shall be fined not less than $50,000 and not
more than $100,000, imprisoned not less than 10 years
and not more than 20 years, or both
''(B) Whoever knowingly violates section 922(dd)(2)
shall be fined not less than $10,000 and not more than
$25,000, imprisoned not less than 1 year and not more
than 5 years, or both.''