Amstrong Economics Blog/Uncategorized Re-Posted Feb 3, 2023 by Martin Armstrong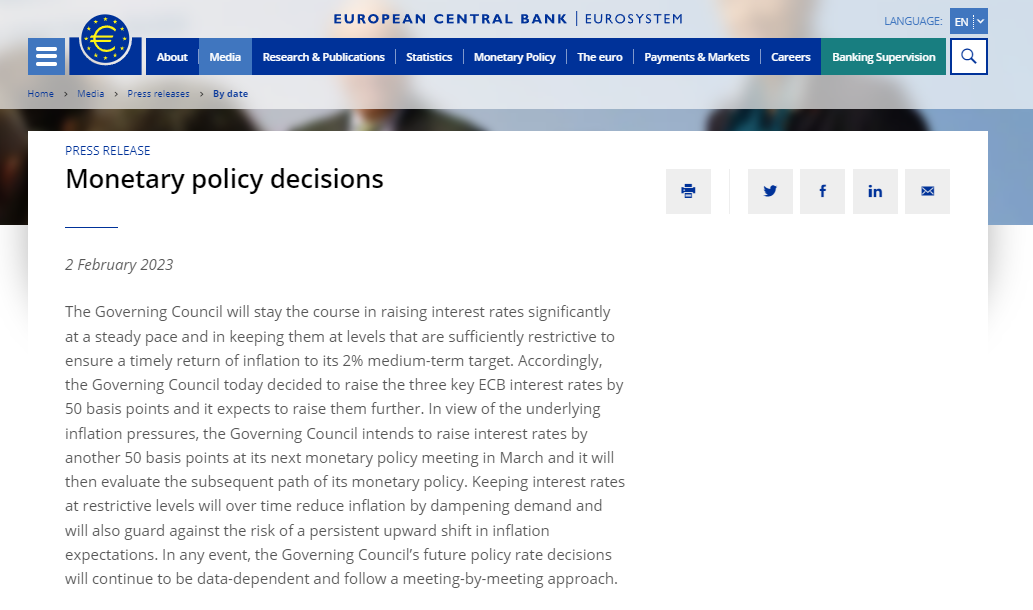 The European Central Bank has just announced its monetary policy statement that the "will stay the course in raising interest rates significantly at a steady pace and in keeping them at levels that are sufficiently restrictive to ensure a timely return of inflation to its 2% medium-term target."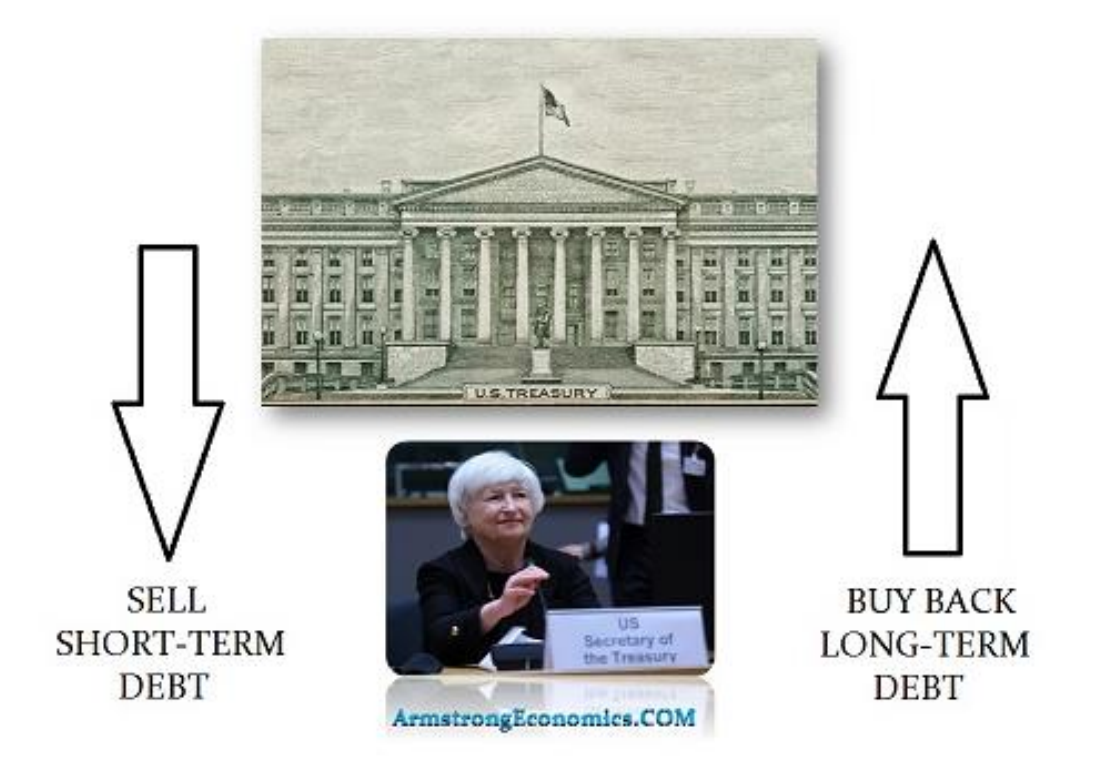 Besides inflation, the other problem that governments are having is that there is a lack of a bid on the long end. That is why Yellen proposed swamping in long-term for the short-term. Furthermore, it is becoming obvious that Western governments are pushing for war with Russia and China. Institutions have been frantically calling us about restructuring their portfolios because war is coming, they see the debt expanding and rates rising further so why buy the long-term only to lose money?
Then we have Klaus Schwab and George Soros who are pushing for world war perhaps because they are so old and do not expect to be here anyway – so why not take a bunch of us with them? Like an Egyptian Pharoah who has all his servants killed upon his death to travel with him to the next world to serve him.
So we have inflation, war, and the ultimate end game of defaulting on the debt as they did after World War II and creating a new Bretton Woods with cryptocurrency so they can track everything we do. Welcome to the wonderland of Klaus Schwab where you own nothing, and will be a mindless ant in a clever Lenistic world of perfect order and absolute control.