It would seem that in America today an illegal alien has more rights that a legal citizen. Maybe we should all renounce our citizen ship so we can get the same benefits.
tomfernandez28's Blog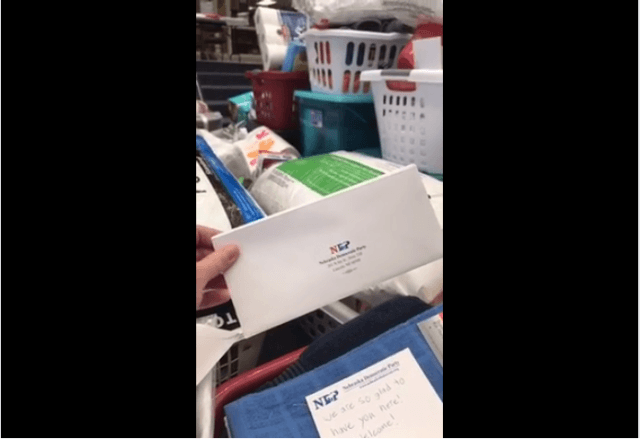 By Logan Churchwell
A state lawmaker is demanding

"corrective action"

after the

Nebraska Democratic Party

admittedly planted voter registration forms in gift baskets intended for newly-arrived refugees.
Nebraska State Senator John Murante (R-Gretna) publicly asked in a letter Monday that Democrat Party Chairwoman Jane Kleeb disclose the names of any refugees who received voter registration forms tucked into welcoming baskets. The Chairman of the Government, Military and Veterans Affairs Committee urged that Kleeb acts quickly to inform local election officials in affected counties since primary elections are scheduled in Lincoln and Omaha on April 4.
Murante notes in his letter that failure to assist local officials could risk illegal voter registrations, "diluting the voting power of legal voters". Worse, he notes, some refugees could mistake the offer of voter registration to mean they are indeed eligible to vote, potentially complicating a pathway to naturalization, should they choose to do…
View original post 355 more words