Armstrong Economics Blog/European Union Re-Posted Apr 8, 2021 by Martin Armstrong
n Brussels, the Capitol of Europe, the police are simply attacking the people with ruthless disregard for human rights. They even rode right over people with their horses. If there was ever a justification for revolution, you are witnesses that in Europe now where the government has taken COVID as an excuse to alter the entire economy to BUILD BACK BETTER. The government is denying the people any say in their own future whatsoever.
What is going on in Europe is just astonishing. I have personal friends who have fled to the Middle East just to save their children. It is sad to watch the people being plowed down, but even worse to watch the police enforcing this tyranny.
---
COMMENT NETHERLANDS:Hello Mr. Armstrong,While browsing the dutch wikipedia I was shocked reading the intro of the WEF: the partyleader of Netherlands' 2nd party (D66) Sigried Kaag is member of the WEF supervisory board. Last week, most of our political parties were engaged in a political hit job against Mark Rutte. I remembers me of the drumbeats against Trump with the media singing the socialists' tune.So last thursday Parliament has officially accused him of lying whilst all witnesses testified he didn't. Only the anonymous note-taker – most likely a cilvil servant – wrote the offending passage. If Mark won't become PM of his 4th cabinet, then most likely Sigried Kaag will become PM. This stinks, a lot. Kaag is pro-EU, pro-UN and adores Klaus.As Mark is the most senior PM (with Merkel) in the EU, has a lot of respect and knows everyone in Europe, Netherlands and elsewhere, he is widely highly regarded. I can't see a stable Europe, Netherlands if he would concede to this parliamentary blackmail. What say you?Kind regards,EGPS. Keep up the good work, hope for some more articles in Socrates sections.
---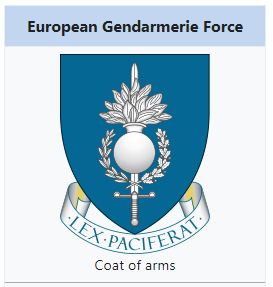 COMMENT: I know you do not operate by rumor and thank god för that. There are starting to circulate information in the Netherlands that the ME police Implemented to shutdown demonstrations is a special task force from the EU. The following link for further information: (https://en.m.wikipedia.org/wiki/European_Gendarmerie_Force)
Thank you!
J
---
COMMENT: Hello Martin,
Wauw, this is all getting more and more scary by the day. I read your blog daily, for years now. We just had elections in the Netherlands this Wednesday, no surprising outcome , really. Our prime minister Mr Mark Rutte won again and will form his new government soon. I always thought your predictions would happen, but NOT in the Netherlands. Haha, am I wrong. More and more I see Mark Rutte´s face appearing in films on the WEF, and guess what, a newly upcoming partylady Siegried Kaag, soon to join the government, is also formly involved in the WEF, as is the son of our Minister of Justice.
Kind regards from the Netherlands, JvH
---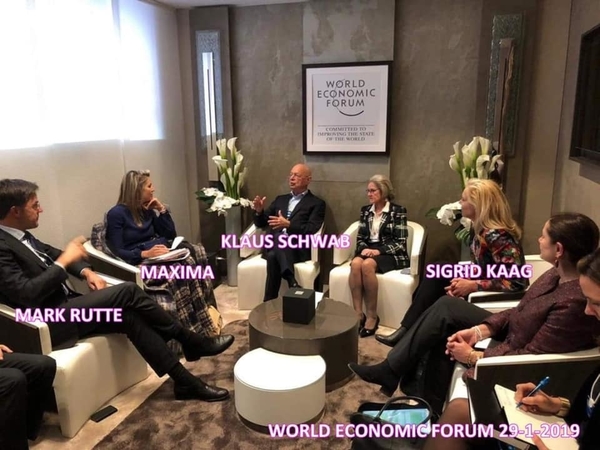 COMMENT:
Hi Marty,
so I told you the resistance in the Netherlands is nill
we had elections yesterday
so this is the preliminary outcome :
VVD = MARK RUTTE
D66 = SIGRID KAAG
and then of course we have "Queen" Maxima Zorreguita,
the daughter of the Argentina Minister Zorreguita, who now is saying "ich habe es nicht gewusst",
who was detrimental in canceling the Dutch culture from the moment she got crowned
PVV is the follow up of 2001 assassinated Pim Fortuyn,
who was about to push out the establishment,
but this party now has a weak leader and is severely infiltrated
CDA is the ancient Catholics middle of the road,
PvdA is the labour, SP the Marxist socialistic party
then we have FvD, the new threat to the establishment,
however in their rocket launch upwards,
they have been heavily infiltrated, attacked, nihilated, divided by the establishment
for the first time ever we also have voting by mail and voting spread out over a longer time, not just a single day
and of course many did not sign the vote, so they mutually agreed to accept the non signed votes
… the US election fraud has landed in Europe
this election outcome is really not the reflection of what the people are thinking
however many have been severely brainwashed
so when I just was testing the opinions in my own environment I expected an outcome like this
there have been many brave people working night and day to inform the population,
but the brainwashing and created fear is so strong,
people become very aggressive and do attack any deviating opinion, so it is dangerous to express one
so I guess we are doomed
I have been looking for years where to escape to, but can not find it
honestly, I was thinking Russia may become a serious option?