Armstrong Economics Blog/Australia & Oceania Re-Posted Aug 31, 2021 by Martin Armstrong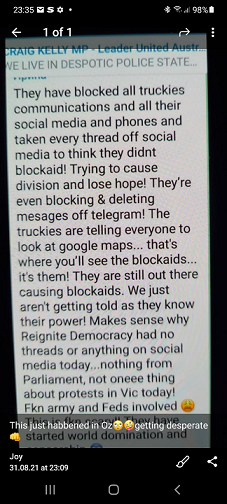 We are getting reports from Australia that Google, YouTube, Fakebook, Instagram, and even Telegram has blocked the truckers communications in Australia. What they are doing in Australia to deny the public the fundamental right to rise up in protest against their government demonstrates that these companies are clearly against the people.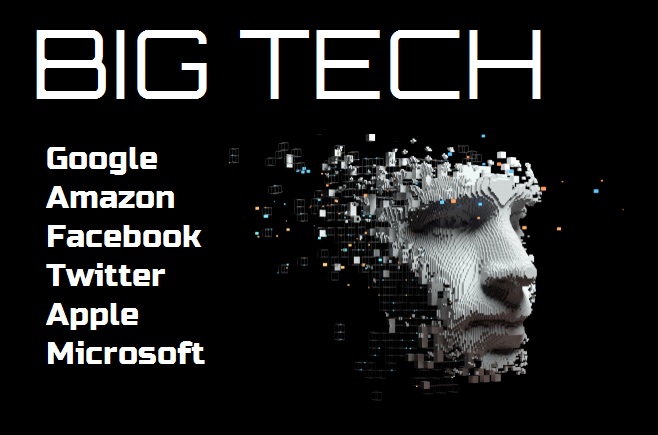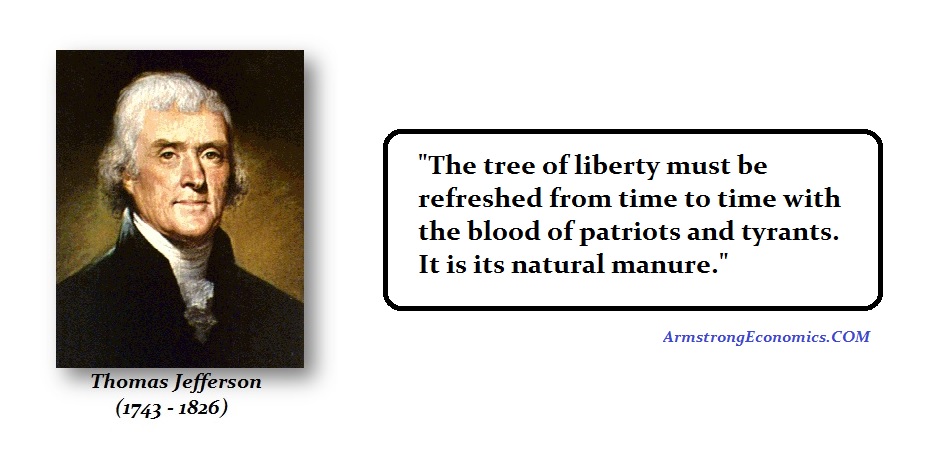 If BigTech was around during the 18th century, they would have supported tyranny and tried to deny all Americans the right to protest against the King. BigTech has clearly shown its true colors. They are working hand & hand to destroy democracy and our all our freedoms as well as human rights. They see themselves in this new world order as the elite and we are to be crushed as the Great Unwashed – too stupid to have any say in our future.
In a 1787 Thomas Jefferson wrote a letter to William Stephens Smith, who was the son-in-law of John Adams. It was in this famous letter where Thomas Jefferson used the phrase "tree of liberty."
"…There has been one rebellion. That comes to one rebellion in a century and a half for each state. What country before ever existed a century and half without a rebellion? And what country can preserve it's liberties if their rulers are not warned from time to time that their people preserve the spirit of resistance? Let them take arms. The remedy is to set them right as to facts, pardon and pacify them. What signify a few lives lost in a century or two? The tree of liberty must be refreshed from time to time with the blood of patriots and tyrants. It is it's natural manure."