Posted originally on the conservative on April 30, 2022 | Sundance 
Catherine Englebrecht appeared on The War Room with Steve Bannon {Direct Rumble Link} to outline the evidence of election fraud that took place in 2020 through the use of ballot harvesting and ballot mules. The receipts Englebrecht and True The Vote have gathered are the primary evidence in an explosive documentary that is going to be released shortly called "2000 Mules."
The 2020 vote in key county precincts was manipulated by illegal and fraudulent ballot harvesting. Wayne county, Michigan; Philadelphia county, Pennsylvania; Maricopa county, Arizona; Clark county, Nevada; Dane county, Wisconsin; and Fulton county, Georgia. True the Vote has the documentary evidence, and video from the drop boxes, outlining how the ballot harvesting took place. However, corrupt local and state officials have refused to investigate the evidence because the political scandal is extreme in consequence.
Importantly, during the interview with Steve Bannon, Catherine Englebrecht notes the systemic corruption by Georgia Republican Governor Brian Kemp, and his entire administration, as one concrete example of the willful fraud that cuts across party lines. WATCH:
Incumbent Governor Brian Kemp is seeking reelection for the governors office. The primary is May 24, 2022. He is being challenged by David Perdue, who has been endorsed by President Trump. Unfortunately, Georgia utilizes an open primary system, in which registered voters do not have to be members of a party to vote in that party's primary. It is highly likely, to a predictable certainty, that Democrats in Georgia will be activated to vote for Brian Kemp in May, setting up a general election contest in November between Kemp and Democrat Stacy Abrams who is running unopposed.
I hope you will invest 20 minutes of your time watching the discussion to get a more fulsome perspective on the scale of political corruption that Ms. Englebrecht and her group have been fighting for more than a year. The discussion about the GOPe corruption in Georgia is sickening.
Many people have pushed a narrative that essentially says we must move on from the 2020 fraud. However, there is no moving beyond the illegal activity that surrounds a completely fraudulent election. The issues from 2020 must be brought to the full sunlight of the American people in order to provide accurate context for all the current Biden administration activity, that, at it's core, is intended to protect the U.S. government from what took place.
Posted in 1st Amendment, Big Government, Big Stupid Government, Conspiracy ?, Decepticons, Deep State, Dem Hypocrisy, Dept Of Justice, DHS, Election 2020, Election 2022, Ground Reports, Legislation, media bias, Notorious Liars, Patriotism, Uncategorized, Voter Fraud
April 30, 2022 | sundance | 472 Comments
In an effort to keep the Daily Open Thread a little more open topic we are going to start a new daily thread for "Presidential Politics". Please use this thread to post anything relating to the JoeBama Administration and Presidency.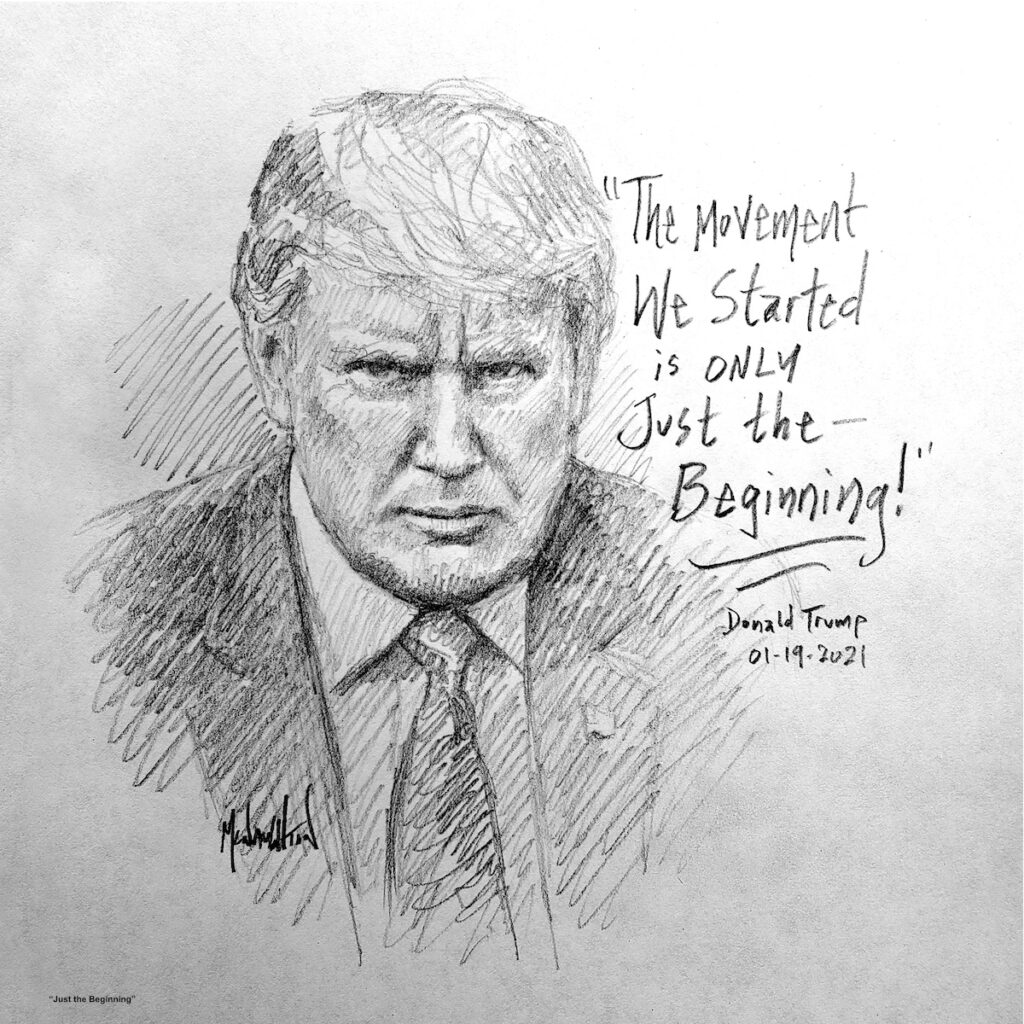 "This is no small thing, to restore a republic after it has fallen into corruption. I have studied history for years and I cannot recall it ever happening. It may be that our task is impossible. Yet, if we do not try then how will we know it can't be done? And if we do not try, it most certainly won't be done. The Founders' Republic, and the larger war for western civilization, will be lost."
"But I tell you this: We will not go gently into that bloody collectivist good night. Indeed, we will make with our defiance such a sound as ALL history from that day forward will be forced to note, even if they despise us in the writing of it."